Oil reaches $80 mark for the first time since 2014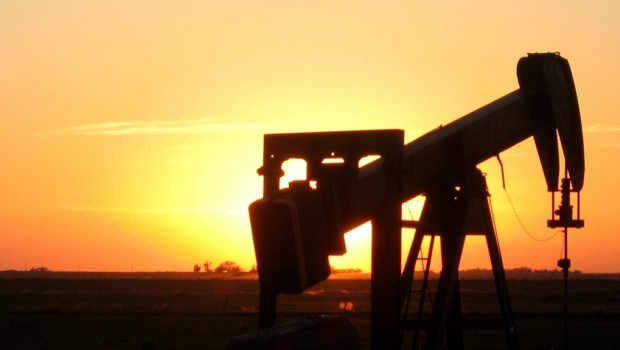 A warning from the head of France's Total that it will stop development of a key Iranian gas field has pushed oil prices back above $80 a barrel for the first time since 2014.
Total will not continue with the $1bn project to develop phase 11 of Iran's giant South Pars field unless Washington grants a waiver from sanctions for that project specifically, the company said in a statement.
Front-running the potential implications down the road for oil and gas output from the Middle Eastern country, traders were quick to bid Brent crude oil futures higher.
As of 1639 BST, the Brent contract for front month delivery was climbing 1.295% to $80.32 a barrel, alongside an advance of 0.736% to $72.02 a barrel for similarly-dated West Texas Intermediate.
Connor Campbell from SpreadEx said: "Brent Crude has spent the morning dancing around $80 per barrel – a fresh 3 and a half year peak – shooting 1% higher on the news that Total is threatening to pull out of its Iran gas field deal.
"Yet though the black stuff's rally since early April has played a key part in the FTSE's own recent rise, investors are proving reticent to buy into this latest commodity move as an excuse to send the UK index to a record high," he added.
For his part, Michael Hewson analyst from CMC Markets said: "As oil prices push through $80 a barrel - up 53% since September. Summer about to start, yet we're expected to believe that inflation will remain subdued, and consumer spending won't be affected?"
On a related note, overnight analysts at Barclays joined the ranks of those busy marking up their long-term pil price forecasts.
In comments to clients, analyst James Hosie said: "The stronger oil price outlook supports an increase in our base case Brent assumptions, including a higher long-term (2020E and beyond) Brent price of $65/bbl vs. $60 previously."