Commodities: Weak dollar triggers across-the-board gains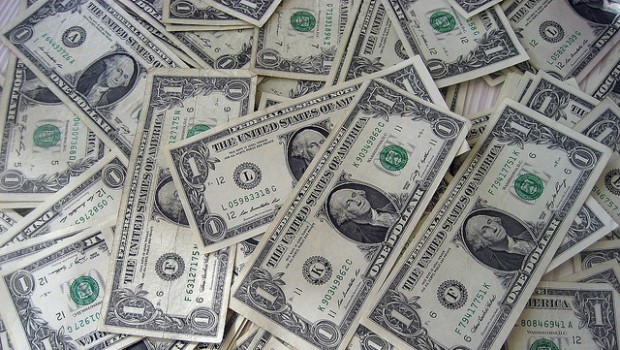 Weaker than expected readings on the US economy for June and July, especially on the inflation front, pushed the greenback to its weakest level since September, triggering almost across-the-board gains for commodities.
The US dollar spot index sank 0.60% to 95.15, pushing Bloomberg's commodity index higher by a hefty 0.96% to 82.70 points.
Energy futures clocked-in with some of the biggest advances.
West Texas Intermediate rose 1.0% to close at $46.54 a barrel on the NYMEX, while RBOB gasoline was 2.25% ahead to $1.5605 a gallon.
Over in the metals space, August 2017 COMEX gold was up by 0.84% at $1,227.50/oz., alongside a 1.71% jump in platinum to $921.28/oz..
Meanwhile, on the Chicago Board of Trade, September 2017 corn futures were ahead by 1.76% to $3.7625 a bushel, although the similiarly-dated wheat contract slipped 0.20% to $5.1075 a bushel.
Three-month LME-traded cocoa futures were also on the up, rising 2.30% to $1,915 per metric tonne.