Commodities: Profit-taking in energy despite upbeat Chinese data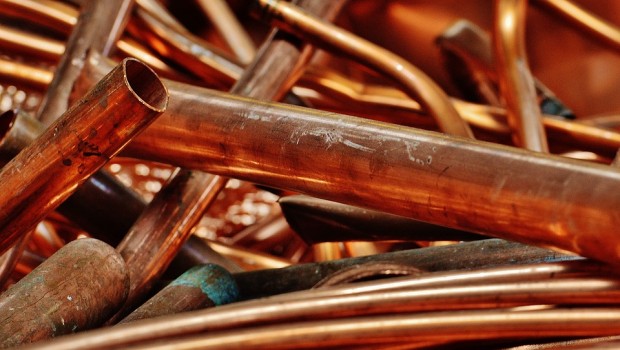 Profit-taking in the energy space weighed on the commodity patch despite an uplift for metals in the form of the latest Chinese gross domestic product figures out overnight.
China's economy accelerated from a quarterly pace of expansion of 1.3% over the first three months of the year to a 1.7% clip, according to the National Bureau of Statistics.
Year-on-year that left growth steady at 6.9%, which was just above the consensus forecast for 6.8%.
Some economists voiced continued skepticism about the official data but conceded that for the present at least growth was holding up.
"The upshot is that the Chinese economy was holding up well going into Q3. This strength seems unlikely to last, however. The recent crackdown on financial risks has driven a slowdown in credit growth, which will weigh on the economy during the second half of this year. What's more, the National Financial Work Conference that concluded over the weekend has signalled that further regulatory tightening remains on the horizon," said Julian Evans-Pritchard at Capital Economics.
Separate data revealed fixed asset investment was holding up year-to-date, thanks to accelerated private, manufacturing and infrastructure investment, according to analysts at Citi.
Analysts at Citi added they were concerned about the potential for a fiscal cliff in China towards the start of 2018.
As of 1813 BST, Bloomberg's commodity index was higher by 0.08% to 82.77, alongside a largely flat greenback, with the US dollar spot index edging higher by 0.02% to 95.16 - its September lows.
West Texas Intermediate was down by 0.75% at $46.19 a barrel on NYMEX, together with similar-sized falls for heating oil, while RBOB gasoline was flat at $1.5605 a gallon.
Precious metals saw carry-through buying from the previous session, with trader chatter more guarded on the outlook for the greenback.
August 2017 COMEX gold was up by 0.50% to $1,233.60/oz.. while silver was ahead by 1.02% to $16.10/oz..
Copper was also in demand following the latest data out of China with three-month LME futures for the red metal at $5,996 per metric tonne by the close, versus Monday's starting level of $5,926.
Among agriculturals, December 2017 ICE cotton #2 was outperforming, tacking on 1.44% to 67.54 cents a pound.