Commodities: Precious metals glitter amid retreat in risk appetite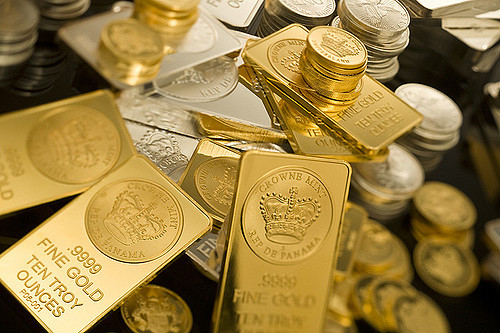 Commodities found a bid on Tuesday, amid dollar weakness following an in-line print on consumer prices Stateside earlier in the session and a generally 'risk-off' tone in markets after the White House announced that the Secretary of State had been asked to step down.
Against that backdrop, as of 2031 GMT the US dollar spot index was dipping by 0.16% to 89.747, helping to lift the Bloomberg commodity index up 0.24% to 87.88.
Unsurprisingly, gold was wanted, with the April 2018 contract for the yellow metal on COMEX adding 0.42% to trade at $1,326.30/oz., with May 2018 silver up 0.35% to $3.1350 a pound.
Among soft commodities, May 2018 corn on CBoT also found some buying interest, rising 0.26% to $3.9175 a bushel.
Ahead of a slate of Chinese economic data due out the next day, three-month LME copper finished the session at $6,945 per metric tonne, versus a Monday close of $6,929.