Commodities: Gold rallies after Barcelona attacks and Trump dissaray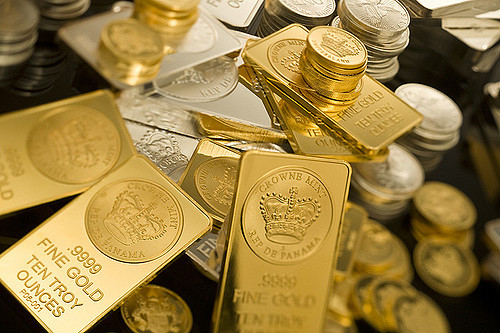 Friday saw markets waking up to terror attacks in Barcelona which left 14 people dead and around 100 injured.
Add to the mix increased political uncertainty in the US, due to a break-down in relations between Donald Trump and various panels of business leaders, and it's fair to say the markets traded with an air of caution.
Safe haven gold benefited from the global fear factor with the December contract up 0.65% to $1,301/oz by 1600 BST, just about holding ground above psychological resistance at $1,300 and spot gold up 0.66% to $1,295.
"There is clearly more for financial markets to be concerned about," Danske Bank analyst Jens Pedersen said, referring to US political uncertainty and the attack in Spain. "That has led to a risk-off environment, and that's supportive for gold."
In other precious metals moves, spot silver closed 0.02% lower to $17.04/oz., platinum traded higher to $978.60 and palladium was up 0.09% to $925.10 after touching a 16-year high ($934) earlier in the day.
In base metals, copper traded slightly lower on the day to $6,492 a metric tonne, but closed the week up by 0.94%.
Clouded by Chinese data earlier in the week, this did not deter longs, as summed up by Nitesh Shah at ETF Securities, "A couple of weaker data points from China this week are not really going to derail the demand story. At the same time the supply of all industrial metals is generally quite tight."
Prices could rise further as Chinese demand will likely remain solid until at least the end of the year, Shah said.
The IMF (International Monetary Fund) upgraded it's short-term Chinese growth forecast this week saying a construction spending spree was still supporting the economy, despite a slowdown in home price growth.
Energy markets on Friday saw both grades of crude up on the day by about $1.50, with the September WTI (West Texas Intermediate) contract up 2.83% to $48.43/barrel by 1744 BST and the October brent crude benchmark up 3% to $52.59.
"The main question is whether we will continue to see the kind of inventory draws that may show the supply-demand balance is tightening over the next few weeks," said Gene McGillian, director of market research at Tradition Energy.
Oil trading dring the week was dogged by data concerning Chinese oil demand and rising crude and shale production in the US.
On the agricultural front, soybean futures for November delivery were up 0.28% on the day to trade at $9.37/bushel alongside September corn trading higher to $3.51 bushel.
Soybeans have been underpinned this week by renewed export demand, suggesting a window for US exports despite record harvests in rival exporter Brazil.
BMI Research analysts said in a note, "Weather conditions remain favorable for upcoming Northern Hemisphere corn and soybean harvests."