Commodities: Crude trades sideways as traders look to Opec's Sunday meeting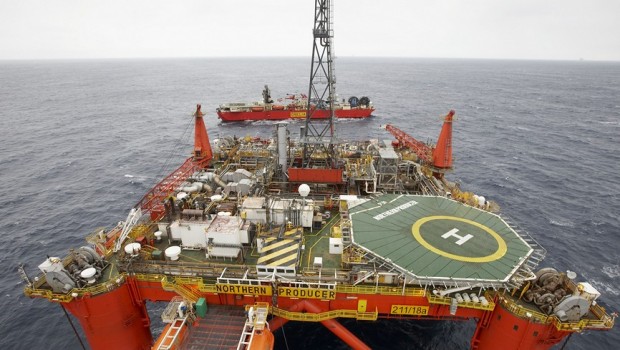 Crude-oil futures traded essentially sideways ahead of Opec's meeting on Sunday, with traders already nervous about the global glut of the black liquid looking for a further production-cut pledge from the cartel.
At about 15:26 GMT, Nymex-priced WTI crude was flat at $47.70 a barrel. Intercontinental Exchange-traded Brent was down 0.12% to $50.50 a barrel, having dipped below $50 on Wednesday.
"In the oil market, it is the upcoming OPEC meeting on Sunday, which will drive prices next week," said Naeem Aslam, chief market analyst at Think Markets UK.
An Opec committee that monitors compliance with its late-2016 output pledges meets on Sunday in Kuwait. The black liquid's pricing has been under chronic siege amid the global oversupply.
"Opec has done their part, but US inventory data is still rising, keeping the lid on the oil price," said Aslam, commenting there were no signs of a demand shock for crude and for the price to rise further and start a new journey.
"We not only need a renewal of the current plan by Opec, but also a further cut in their production," he opined, commenting US shale producers would see any price rises as a gift and up their output at the cost of Opec.
"Therefore, it is arduous to knit a scenario under which we can see some serious upward bias for the oil price," said Aslam.
FXTM research analyst Lukman Otunuga added sentiment remained firmly bearish towards oil with further downside expected as the fading confidence over the effectiveness of Opec's output cut encouraged bears to install renewed rounds of selling.
"While speculations have heightened over Opec extending the supply cuts by another six months, questions may be raised if such may stabilise the oil markets especially when factoring the resurgence of US shale.
"From a technical standpoint, WTI remains heavily pressured on the daily charts. Bears remain in firm control below $50 with the next level of interest at $47," said Otunuga.
Turning to metals, on Comex, gold was down 0.02% to $1249.90 an ounce, with silver up 0.75% to $17.73 an ounce and copper down 0.74% to 262.50 cents a pound.
Otunuga noted that although the precious yellow metal's price had edged lower Friday, amid a stabilising US dollar, bulls remained somewhat in control on the daily charts above $1225.
"Much attention will be directed towards the pending (US) healthcare vote this evening, which could create further uncertainty if the bill is rejected," said Otunuga, noting this would add to gold's safe-haven appeal.
Aslam commented that a negative outcome to the vote of US President Donald Trump's healthcare bill could favour gold.
"However, be careful in taking that trade, because investors are going to put their focus towards the tax reform bill which is the main reason behind the massive rally in the market."