Digital Look Sharecast | 09 Jun, 2017
16:30
Commodities: Copper storms ahead on China demand, supply disruptions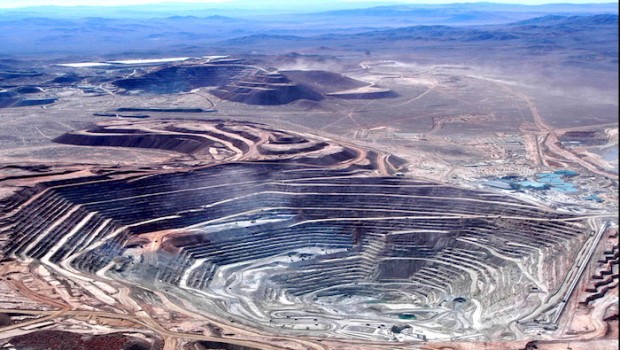 Copper stormed into the limelight on UK election Friday with both the spot and three-month prices for the industrial favourite bursting higher amid rising demand out of China and wider supply disruptions.
This was as PM Theresa May's Tories humiliatingly lost their governing majority in parliament after calling a snap election to strengthen their Brexit negotiating bulwark.
At 15:34 BST, on Comex, copper was up 1.11% to 263.85 cents a pound, while on London Metals Exchange (LME) its three-month price was up 1.93%.
Mike van Dulken, head of research at Accendo Markets, said these rises came after China inflation data. The Asian giant's consumer-price index rose 1.5% in May on the year, from April's 1.2%.
Rising import demand for copper in China -- responsible for about 45% of the metal's global consumption -- was another factor in the price surge.
Official customs data showed the country's refined copper imports in May firmed 30% to 390,000 tonnes when compared with the previous month.
"Chinese trade data registered another surplus in May, its helped coax copper prices higher," said Sucden Financial commodities analyst Kash Kamal to news agency Reuters.
"Still, the tentative macro environment and stronger dollar outlook is likely to cap gains on the upside and we have a limited view on additional upside potential," he told Reuters.
Helen Lau, an analyst at Argonaut Securities in Hong Kong, told the news agency that the copper imports rebound in China for May was ahead of market forecasts.
This, especially in the off-season for copper, implied markets had overestimated the slowdown in China's economic growth and sluggish domestic demand, she told Reuters.
Disruptions at some of the world's largest mines -- such as those in Chile and Indonesia -- were also impacting supply and therefore helping prices.
Meanwhile, also 15:34 BST on Comex, gold fell 0.81% to $1269.1 an ounce. Silver fell 1.09% to $17.23 an ounce.
"Traditional havens like gold and the Japanese yen dropped as global markets shook off the (election) result as a UK-only affair," said Jasper Lawler, senior market analyst at London Capital Group.
David Madden, market analyst at CMC Markets UK, said gold was at a one week low as the upward move in the US dollar hurting the precious metal.
"Gold momentarily enjoyed a rally overnight when the news came out that the UK could be looking at a hung parliament, but as money flowed back into equities, and the advance of the greenback, the metal turned lower.
"Gold will have a tough time on the run up to the Fed's interest rate decision on Wednesday, but we may well see another move higher if the US central bank have a dovish outlook for the remainder of the year."
On LME, three-month industrial metals were mixed. Zinc rose 0.82%, while tin shed 0.67% and aluminum eased 0.18%.
Nymex-priced West Texas Intermediate crude was down 0.11% to $45.59 a barrel. Intercontinental Exchange-traded Brent shed 0.17% to $47.78 a barrel.
"WTI and Brent Crude oil are both edging lower this afternoon as the energy market remains in its downward move that has been in place since the OPEC meeting at the end of last month. Concerns about over supply in the US and a strong US dollar are keeping the commodity under the cosh," said Madden.