Commodities: Brent hits YTD high as Turkey threatens Kurdish oil exports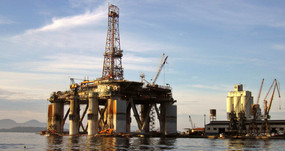 Gains in energy futures boosted the commodities complex as Turkey said it could sever Kurdish exports passing through its territory on their way to the port of Ceyhan in protest over the region's referendum which began on Monday.
Both Turkey and Iraq were opposed to the possible secession of the Kurdistan region of Iraq from the remainder of that country, with the former concerned that it might ignite a quest for independence among its own Kurdish population.
In the wake of the above, traders brushed off news that the Organisation for Petroleum Exporting Countries had decided on 22 September not to extend - for the time being - a previous output cut deal beyond March 2018.
Against that backdrop, front month Brent crude futures jumped 3.80% to reach $59.02 a barrel on the ICE, alongside a similar advance for West Texas Intermediate.
October 2017 RBOB gasoline futures also climbed, rising 3.33% to hit $1.7240 a gallon.
Natural gas futures were the exception in the energy patch, erasing 1.18% to trade lower at $2.92/MMBtu.
The claim from some OPEC officials, also on Monday, that the cartel and some non-OPEC producers had implemented over 100% of the agreed supply curbs in August was another factor behind the higher crude quotes, according to analysts.

In parallel, the intensifying frictions between Pyongyang and Washington and its allies boosted the price of gold by 1.11% to $1,311.90/oz. on COMEX even in the face of a small extension of the US dollar's recent rebound.
By 2031 BST, the US dollar spot index was 0.46% higher to 92.597.
Outside of tin and zinc, all the main base metals were lower by the end of the session on the LME, although trading conditions were described by some traders as thin.
Three-month copper on the LME finished at $6,450 a metric tonne, down from a Friday close of $6,486.
Soft commodities were mixed, with the December 2017 wheat contract on CBoT up 1.0% at $4.54 a bushel, even as CME-traded live cattle futures slipped 2.55% to $1.1443 a pound.