Warnings of 'equity correction' and 'red lights' fly thick and fast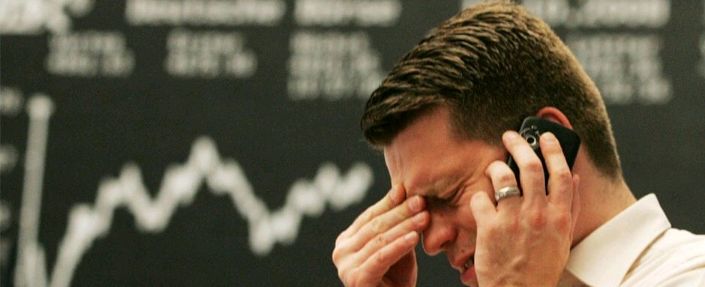 A stock market correction of around 40% in global equity indices is a "real possibility", analysts warned on Friday as stocks soar "higher than the festive reindeer" and star UK investor Neil Woodford sees "so many lights flashing red" he is put off from buying.
On Friday, with the Dow Jones industrial Average soaring 70% above its pre-crisis peak, analysts at Fathom Consulting said an equity market correction was looming.
"Equity returns in advanced economies have been driven by an economic recovery, which boosted corporate profits, and an historic expansion in central bank balance sheets, which lowered discount rates and channelled funds into equity markets through portfolio rebalancing effects," said analyst William Hynes.
"The music must stop at some point, though. The fair value of equities is a function of real risk-free rates, economic growth and the equity risk premium."
If the gap between interest rates and economic growth closes, then if everything else remains equal, economic theory and history dictate that the relative value of equities falls - though some of these differences have been sustained for considerably longer than the current gap has been in existence, such as following World War II.
"The lesson of the past is that the gap will ultimately close. When it does, the fair value of equities will fall and a correction in market prices will probably follow," said Hynes, expecting real interest rates to rise as monetary policy is tightened, while heavy debt burdens and the end of a cyclical upswing slow earnings growth to mark the eventual death of the bull market.
"When it happens, a correction to the tune of 40% to leading global equity indices is a real possibility."
This came a day after celebrated fund manager Neil Woodford, with his equity income fund having seen outflows of £350m in September after suffering some spectacular losses this year, pointed to rocketing Bitcoin's, European junk bonds yielding less than US T-bills, historic low levels of volatility and triple-leveraged ETFs attracting gigantic inflows among "red lights" warning signs.
"Ten years on from the global financial crisis, we are witnessing the product of the biggest monetary policy experiment in history. Investors have forgotten about risk and this is playing out in inflated asset prices and inflated valuations," Woodford said. "There are so many lights flashing red that I am losing count."
Investors in momentum strategies, which back any upward market trends no mater the fundamentals, were also warned by analysts at Morgan Stanley this week that this strategy may be reaching its limit, particularly in tech stocks.
"Investors should be aware of a growing risk of a reversal in this factor in the months ahead," Morgan Stanley strategists wrote. "This momentum set-up will likely magnify the effects of sector rotation when it does occur."
Earlier in the week, Goldman Sachs likened the high valuations to the Roaring 20's but did not suggest it was likely to be imminent.
"It has seldom been the case that equities, bonds and credit have been similarly expensive at the same time, only in the Roaring '20s and the Golden '50s," the bank's strategists wrote, adding that "all good things must come to an end" and a bear market will come "eventually".
Over the medium terms central banks will tighten up their balance sheets after years of easing, lifting premiums on longer-dated bonds and meaning returns are "likely to be lower across assets", which is more less scenario than any involving "fast pain".
"Elevated valuations increase the risk of draw-downs for the simple reason that there is less buffer to absorb shocks," Goldman's analysts said. "The average valuation percentile across equity, bonds and credit in the U.S. is 90 percent, an all-time high."