Stagecoach 'unlikely' to cut dividend, JPM Cazenove upgrades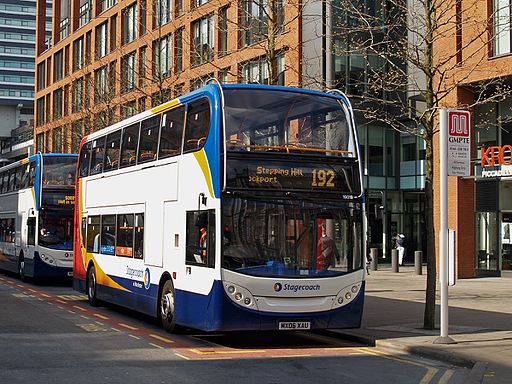 Stagecoach's rail outlook has improved and so the dividend is unlikely to be cut, said JPMorgan Cazenove as it upgraded the stock to a 'neutral' rating.
Cazenove, which lifted the rating from its previous 'underweight' rating and its target price to 174p from 131p, said it had been cautious over the cash cover from Stagecoach's non-rail business over the dividend.
While analysts do not believe the outlook for the ex-rail business has improved and felt first-half trading was "poor", with cost inflation "still likely" to outpace revenue growth over time, they have become more positive on two fronts.
Firstly, capital intensity from bus businesses is likely to fall as mileage is reduced, with capex guidance cut heavily such that ex-rail capex is expected to be around 0.75 times depreciation on a trailing twelve months basis.
The second point is about rail. "While we admit the outlook in rail is subject to change, we are encouraged by the better risk profile on the upcoming Southeastern franchise. We are hopeful this approach will be applied to other franchises, though would need to revisit our valuation if this is not the case.
"Critically, this gives us some confidence in rail's ability to contribute to the group over the longer term."
A combination of these two factors led the analysts to conclude that the dividend "is unlikely to be cut".