Renewi shares slide after Credit Suisse downgrade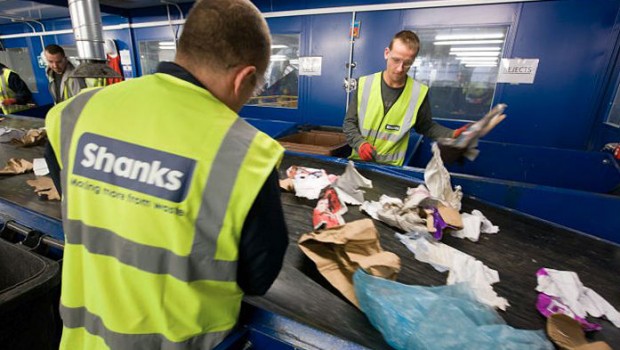 Credit Suisse downgraded its rating on Renewi, the former Shanks Group, as the shares are pretty much up with events after the strong gains since its merger with Van Gansewinkel first emerged.
Renewi has delivered around a 59% total shareholder return since reports of the VGG merger in May 2016, with the deal completing in February this year and synergies of €40m from the merger now priced-in.
"We now see the earnings accretion reflected in the shares," said the Swiss bank, raising its target price to 105p from 100p
but downgrading to 'neutral' from 'outperform' as the shares closed almost at that level overnight.
Credit Suisse analyst Guy MacKenzie think merger synergy targets look conservative given the overlap between the two businesses, estimating every €5m per year of synergies in excess of the base case implies circa 6p per share in present value.
Dutch construction volumes are up 6.5% over the last 12 months to July and forecasting Dutch real GDP to grow 2.2-3.3% over "this should support continued growth in revenue, while synergies enhance margins" even though solid waste is a competitive market.
There are risks seen outside the commercial segment, with hazardous waste EBIT predicted to fall circa £5m in the year to next March and by around £10m the year, though the loss-making UK municipal business is given a zero value that offers upside from a potential sale.
"We think upgrades to guidance are needed for a further re-rating. Key risks include further costs pressure in Municipal and delays to full operations in Hazardous Waste. Deterioration in the Benelux economic growth outlook would also be a potential risk."
Shares in Renewi fell 5% to 99.2p by just after 1000 BST on Friday morning.