Peel Hunt upgrades DFS, says should benefit from Harveys' woes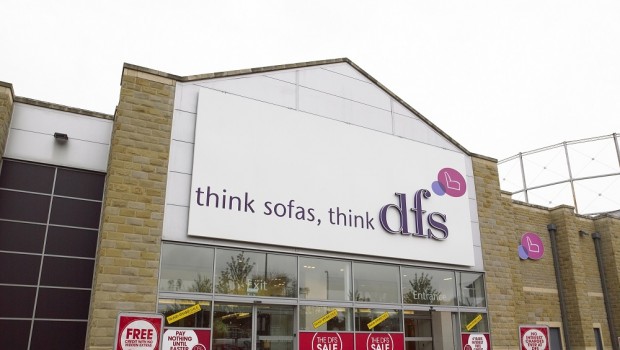 Peel Hunt upped its stance on DFS Furniture to 'hold' from 'reduce' as it highlighted issues at Steinhoff-owned rival Harveys.
The brokerage pointed out that credit insurers have cut the cover on offer to Harveys/Bensons for Beds as they withdraw their support for South African owner Steinhoff International. It said that while such a cut would be most troublesome for Poundland, it could be "absolutely catastrophic" for Harveys, given the cash up front nature of a furniture purchase.
"Are people really going to put a deposit down on a sofa in a shop that may struggle to come up with the goods?" Peel Hunt said.
"And what a time for this to happen! The Boxing Day sale is incredibly significant for furniture retailers, so to have a health scare right now is akin to Santa phoning in sick next Monday. The chief beneficiary of any change in behaviour surrounding Harveys is likely to be DFS, and this may be a 'get out of jail free' card for a retailer that we don't think is really firing on all cylinders right now."
Peel Hunt said the probability of a switch in trade to DFS makes its "lowly" LFL assumption and reduce recommendation look too bearish.
The brokerage said it has felt for a while that DFS has slightly lost its mojo and its marketing isn't really resonating with customers, hence its caution on forecasts and the shares. However, if its thesis is right and shoppers are nervous about spending at Harveys, it's unlikely that it will be this bad.
Peel kept its price target on DFS at 200p.
At 0940 GMT, the shares were up 1.6% to 193.75p.