Numis Securities sees no impact on Workspace from WeWork expansion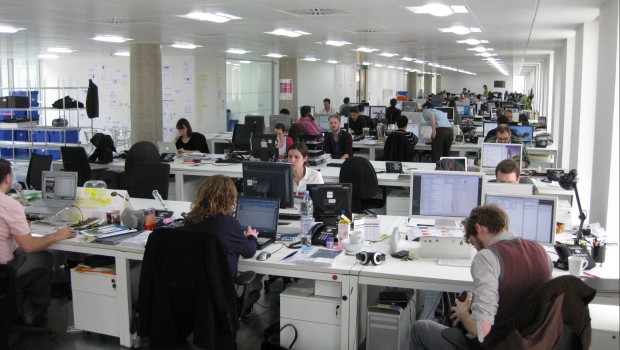 Numis Securities said on Friday that after the release of real estate investment trust Workspace's first-half results its future seemed to be far from "plain-sailing" despite the group having been "seemingly unphased" by the activity of competitor WeWork.
Workspace's first half saw the London based firm bring in 21% more in rent revenues at £46.1m than it had over the same period a year earlier, helping it record a massive jump in pre-tax profit from £7.1m to £123.7m.
An underlying increase of 3.5% also helped boost its total property valuation to £2.1bn.
Numis analysts noted that while a strong showing from market leader WeWork, which effectively priced International Workplace Group (IWG) out of the market and brought about its poor London performance and resulting profit warning, hadn't particular hindered Workspace in its last half, overall market demand was likely to slow until such a time as it reached an equilibrium with supply, meaning pricing could eventually come under pressure.
However, Paul Gorrie and Robert Duncan of Numis said that this did not appear to be "just around the corner", and that "as long as Workspace continues driving like-for-like rental growth" as well as adding value to its refurbishment and redevelopment projects it would see its earnings and net asset value continue to improve.
This led the analysts to leave their target price of 1,012p and 'add' recommendation unchanged.
As of 1415 GMT, shares had dropped just 0.16% to 931.00p.