Morgan Stanley ups Anglo American to 'overweight'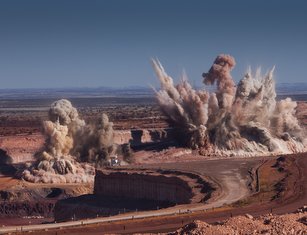 Morgan Stanley upgraded Anglo American to 'overweight' from 'equalweight' on Thursday and lifted the price target to 1,900p from 1,600p.
MS said it offers re-rating potential as Anglo continues to execute a "back to basics strategy" which is now enhanced by a return to modest growth and potential for strategic portfolio changes and/or additional cash returns under new governance, and a more stable investment backdrop.
The bank pointed out that AAL shares are up more than 50% since July, but the discount to peers has expanded.
"Its spot free cash flow yield of 15% 2018e and 19% 2019e compares to 10%/13% for London-listed diversified peers. We expect this gap to narrow as the investment case normalises, with possible further catalysts from scope to extract strategic value from its portfolio under a new chairman and a more stable investment environment in South Africa."
MS said the company's commodity exposure is balanced between infrastructure and consumption, with several market-leading assets. Following the commodity slump, investors should shift their focus to the value from volume creep in diamonds, high grade iron ore and platinum group metals.
The bank also noted that Anglo has growth opportunities in copper and said it was moving the Quellaveco project to its base case.
MS also reckons momentum could pick up under the stewardship of relatively new chairman Stuart Chambers and a potentially stabilising environment in South Africa.
"Stuart Chambers has experience in managing companies with organic growth potential and strategic value. Meanwhile, other risk factors such as man-made diamonds and electrification of transport are now better understood by the market, and in diamonds Anglo American and the broader industry are taking measures to counteract this risk."
At 1415 GMT, the shares were up 2.7% to 1,746.40p.