Morgan Stanley cuts Inmarsat target, highlights competitive threat in Aviation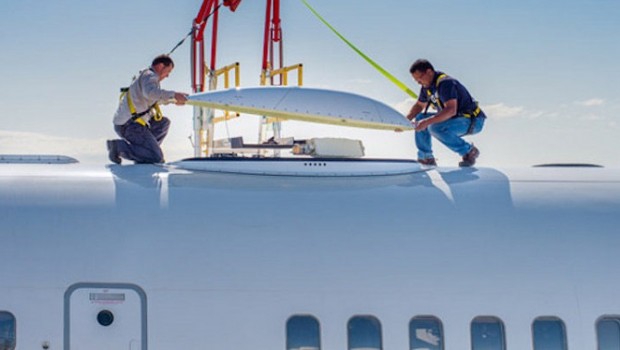 Analysts at Morgan Stanley marked down their target price for shares of Inmarsat from 760p to 620p , pointing to expected margin pressures in Government, Aviation and Central Services to justify their decision.
On the first of those fronts, the broker highlighted the looming wind-down of a $12m per year contract outside the States, a smaller contribution from the 'take or pay' contract with Boeing, new lower margin revenues from a Navy contract and difficult comparables with the last quarter of 2016 and the second quarter of 2017.
Within Aviation, the analysts also spied some turbulence ahead, with EBITDA margins seen falling from 50% in 2017 to 40% in 2018.
However, a break in the clouds was expected thereafter, with the firm's operating margin recovering to 50% in 2019 and 55% in 2020.
"Revenues from inflight connectivity will initially be low margin installation revenues, rather than higher margin air time revenues, as Inmarsat moves into installation phase for many of its customers," they said.
Higher Central Services costs for new investments in the infrastructure needed for Global Express also needed to be taken into account, Morgan Stanley added.
"Aviation is the biggestarea of forecast uncertainty: [...] Astana.Future deals may follow, but the competitive environment is fierce with the greatest threat coming from Gogo (strong in North America), Panasonic (strong in in-flight entertainment) and Viasat (the greatunknown – can they deliver what they advertise?)."
On the back of all of the above, the broker cut its 2018 and 2019 (ex Ligado) EBITDA forecasts by 9%, which translated into a greater than 20% reduction in the firm's estimated earnings per share as a result of high operating leverage.
Morgan Stanley nevertheless stood by its 'equalweight' recommendation for the shares.
"On our estimates, Inmarsat's dividend commitment of c$230mn is uncovered by cash flow until 2020."