Oliver Haill Sharecast | 19 Apr, 2017
10:01

- Updated: 11:01
Liberum upgrades Card Factory, highlights Asos and UK election fallout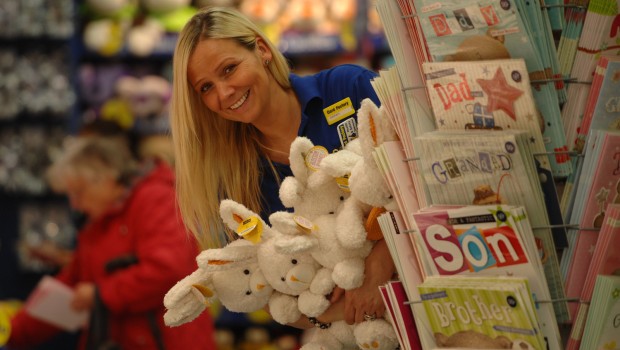 With the retail sector now at a major strategic crossroads, investors should back companies that are best prepared for a world where data will be the new frontier, said Liberum, picking out several 'key long-term winners' including Asos, Joules and Ted Baker.
After an average 13% de-rating for FTSE 350 retailers in the first three months of the year and Liberum said re-rating potential in the sector is "likely to be limited" in the second and third quarters, except where stocks have already been punished in light of their fundamentals.
Following the snap election news on Tuesday, Liberum said the 8 June ballot could bring positive catalysts.
"It could provide the government with a strong mandate to execute a smoother and softer Brexit. Consequently this would be positive for UK domestics which could find themselves in favour again."
Liberum, which also highlighted 'buy' ratings for B&M European Value Retail, Dixons Carphone, Jimmy Choo, Joules, Inditex and McColl's, said retailers needed to invest in a broad range of areas to remain competitive, such as focusing on mobile, hybrid warehouses and digital payments.
After a revisiting of its fundamentals, Card Factory was also upgraded to 'buy' from 'hold' and the target price increase to 345p from 275p, with significant scope seen for continued store roll-out over the long-term.
Sports Direct, on the other hand, was downgraded to 'hold' from 'buy' (target price 310p) after forecasts were cut materially reflecting currency pressures and a lack of clarity on outlook.
The onset of the EU's Global Data Protection Regulation from 25 May next year, which is designed to enable individuals to better control their personal data, will "cause a seismic shift" in the way companies are allowed to market, sell and communicate with consumers.
"We see those with the right systems in place adhering to the regulation, using it as a positive catalyst to flourish," Liberum said, with Asos singled out as a stand-out leader (target price 6,400p) but SuperGroup leaving disappointing with its "relatively singular focus" .
Despite longer-term caution, SuperGroup was still maintained at a 'buy' rating (target price 1,750p) due to its shorter-term trading momentum.
While Halfords' improved momentum has seen its forecasts and target price raised, a 'sell' rating was kept due to the subdued growth outlook. Marks & Spencer and Pets at Home also remained at 'sell'.