JPMorgan upgrades EasyJet to 'overweight'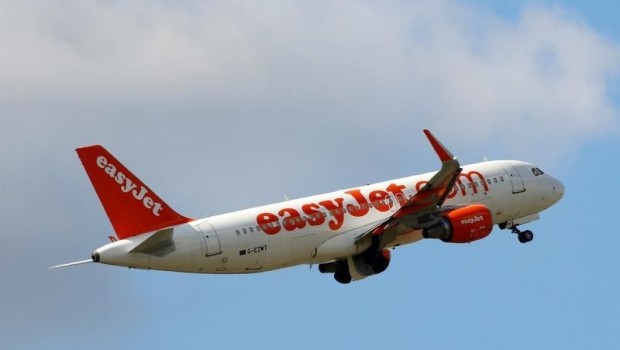 JPMorgan Cazenove upgraded EasyJet to 'overweight' from 'underweight' and lifted the price target to 1,550p from 1,330p as it incorporates the acquired Air Berlin slots.
The bank pointed to a "much improved" FY18 pricing outlook and estimated profit contributions from FY19 onward related to the slots EasyJet is taking over from Air Berlin.
"There is no change to our standing concerns around Brexit-related uncertainty given EZJ's outsized exposure to UK point-of-sale. However, we believe the market is more likely to refocus on these risks after the summer peak season," JPM said.
The bank projects a swing from the guided £60m FY18 Air Berlin pre-tax loss to a profit of £36m in FY19, largely owed to growth and load factor improvement more than offsetting a projected fare headwind of around 2%.
The airline said on Wednesday that traffic rose 8.1% in November as the load factor ticked higher. It also announced several new domestic routes across Germany as it takes on Lufthansa after saying in October that it plans to take over assets from collapsed Air Berlin.
These include four domestic routes connecting Berlin with Dusseldorf, Frankfurt, Munich and Stuttgart. EasyJet will also add 15 international destinations, including flights up to five times a day to key cities like Vienna and Zurich, as well as regular connections to destinations like Mallorca and Catania.
At 1130 GMT, the shares were up 1.2% to 1,443p.