JPMorgan downgrades Tui and upgrades SSP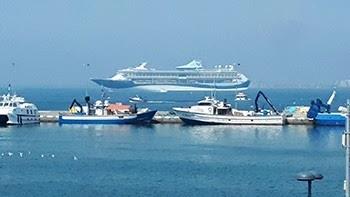 Travel operator Tui was downgraded by JPMorgan Cazenove after its good share price run last year and what is expected to be a "less supportive" 2018, while SSP was upgraded as its shares offer an "attractive entry point".
In a wider look at European leisure stocks, the sector is expected to do well, delivering 10% growth in earnings per share this year, though this is only marginally better than the wider European markets at 9%, which calls for investors to be increasingly selective.
Cazenove's three key themes for 2018 are: catering stocks now differentiating mostly on top-line, which resulted in the upgrade of food franchise operator SSP to 'overweight' and a price target whooshing up to 765p from 520p, with a reiteration of the same rating for Compass.
SSP, whose share had fallen 9% so far in 2018, was the beneficiary of a "more aggressive" approach, with analysts saying their former forecasts for flat margins after 2018 were too low, with recent strong delivery, supportive guidance for the current year and recent management comments "suggest that there is instead potential for continued efficiencies".
New estimates that SSP's margin last year of 6.8% could have reached 7.4% if adjusted for investments in infrastructure and start -up costs, Cazenove's new forecasts for earnings per share for the next three years of 22.09, 23.95p and 24.86p.
Second, is that hotels are "unlikely to surprise positively, especially in the US", which sees Intercontinental Hotels remain at 'underweight', with the third theme being that travel and gaming newsflow is likely to be less supportive throughout the first half, which sees the downgrade of TUI and Ladbrokes Coral to 'neutral'.
Both these stocks had a strong run in 2017, supported by positive news on asset disposals, source markets resilience, destination for TUI, merger synergies, regulation and corporate action for Ladbrokes.
"We expect H1 to be less supportive in that regards and would stay away for the time being despite still attractive valuations across tour operators and gaming."