JP Morgan sees "buying opportunity" in St.James's Place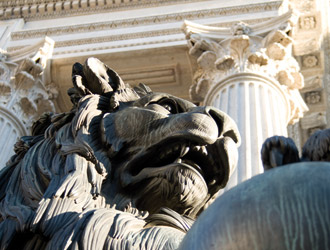 JP Morgan spied an "attractive entry point" into shares of St.James's Place following a recent 'pull-back' in their price of between 8% and 9%.
Yes, the stock had outperformed its peers year-to-date, but the above was a "buying opportunity", the broker said.
Its analysts backed up their 'overweight' recommendation on the stock - which was reiterated - by telling clients they expected to see continued growth momentum of inflows at the asset manager, alongside higher inflows into its funds under management.
Ahead of St.James's third quarter update, JP Morgan estimated FuM would rise 3.2% over the quarter to stand at £85.7bn, driven by a 20% year-on-year jump in net inflows to £2.0bn and a tad of returns from marking-to-market.
The target price was kept at 1,288p with JP Morgan further pointing out that the shares were trading on a blended 2019 price-to-earnings multiple of 11.2 times' earnings.