JP Morgan lowers 2018 EPS estimate for BAE on Sterling, Saudi headwind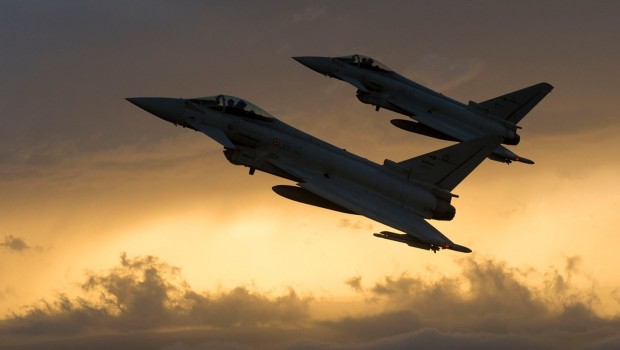 Analysts at JP Morgan pared their 2018 earnings per share estimate for BAE Systems again, telling clients they believed they had underestimated the headwind from the end of Eurofighter deliveries to Saudi Arabia and to account for another leg up in Sterling.
In early July they lowered their 2018 EPS forecast by 5%, from 44.4p to 42.8p, to reflect an end to EF deliveries to Saudi and fewer ones for the Hawk trainer jet. Coupled to that, the pound had risen from 1.25 against the US dollar to 1.30 and now to 1.35.
Of the cumulative 9% downward revision to EPS, 5% was the result of lower military aircraft sales and another 4% from stronger Sterling.
On the upside, the defence engineering group was quite confident regarding prospects for Saudi buying a new batch of EFs and Qatar had signed a letter of intent to procure 24 of the aircraft.
Although no deposits for the new aircraft had yet been made, JP Morgan believed it justified to pencil in four EF shipments in 2019 and a further eight in 2020.
That was despite the current diplomatic spat between those two countries, with Riyadh accounting for 21% of BAE's sales in 2016.
"Qatar has recently ordered the French Rafale (Dec 2015) and the US F-15 (June 2017). The Rafale / F-15 / EF are very similar; we don't see any economic value in operating three aircraft types (duplicating support infrastructure, crew training, spares etc.) But, nations often acquire fighter jets to seek the political/diplomatic support of the vendor nations."
JP Morgan stuck to its 'neutral' recommendation and 610p target price on the stock.