Investec says Debenhams dividend may be unsustainable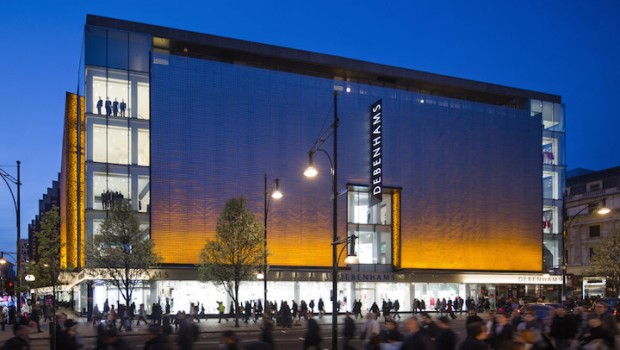 Investec reiterated its 'sell' recommendation on Debenham's on the back of expectations for foreign exchange headwinds, unanswered questions around execution and profitability and the ongoing shift towards 'on-line'.
Indeed, the dividend might not be "sustainable".
In a research report published following a visit to the outfit's new store in Stevenage, which they dubbed a 'work-in-progess' lab, analysts Kate Calvert and Alistair Davies said the company's fiscal year results on 26 October were unlikely to be a share price trigger.
On a more positive note, they admitted that profits before tax might come in ahead of company guidance of "towards the bottom of the market range if volatility continues".
However, the analysts added that: "Many unanswered questions around execution and profitability mean it is difficult to forecast with any confidence."
As well, the company's hedging policy meant FX headwinds would be at their worst in the first half of 2018, they wrote.
Indeed, with profits expected to fall in again in fiscal year 2018, in her view the dividend might be unsustainable.
"Wider structural pressures from the online shift may mean strategy implementation needs to speed up. It is hard to see profit progress in the next 3 years. We reiterate our Sell."