HSBC ups Capita target price, doesn't expect a rights issue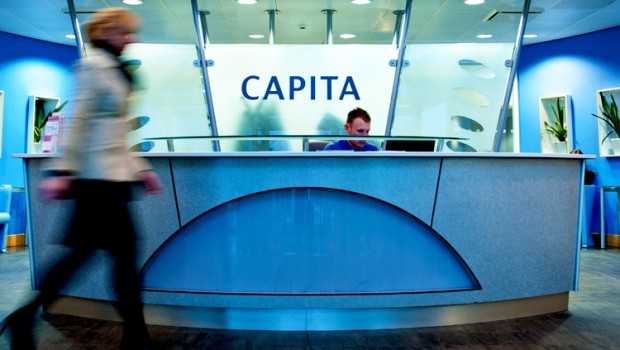 Asset disposals will allow Capita to dodge the need for a rights issue, analysts at HSBC said, although the shares' future path would hinge on management's ability to create and maintain investors' trust.
In that regard, the broker's analysts cautioned about the international business process outsourcing firm's track record of obfuscating its financials.
Indeed, because of a habit of changing divisional structure with regularity, significant cross charging between divisions, and divestments, any attempt to know what margins will be is, at best, problematic. The myriad revenue recognition, and cost accounting policies employed by the group, cloud matters further," Matthew Lloyd, Rajesh Kumar and Srinivasa Sarikonda said in a research report sent to clients.
The company was also looking for a new chief, whose plans remained an unknown.
Nonetheless, the planned sale of its specialist recruitment business and high-margin asset services unit would provide the funds needed to cut debt without a rights issue or risking putting it in breach of its debt covenants, they said.
For the opposite to be true, and Capita to remain leveraged at 2.9 times its EBITDA after disposals, its margins would need to drop by 8.5% in fiscal year 2017.
"This seems unlikely, if not impossible," the analysts said.
HSBC estimated those disposals would generate potential proceeds of £680.0m.
Hence, if all went as planned, and the company stabilised and then recovered, leverage should fall to within a target of between 2.0 and 2.5 times EBITDA, the broker said.
HSBC kept its recommendation on the shares at 'Hold' and revised its target price higher from 500.0p to 590.0p, although depending on management's ability to create and sustain faith in its turnaround, and the pace of its recovery, then the shares might be worth between 815.0p or 450.0p.