Analysts mostly bullish on houseuilders after housing White Paper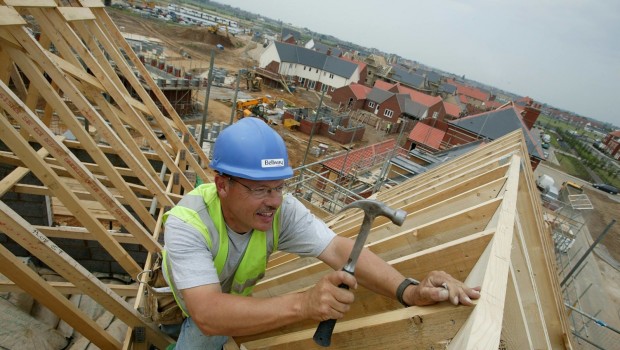 HSBC kept 'buy' recommendations on all the UK housebuilding stocks it covers, as the government's housing white paper contains "few measures that would upset the expected delivery of homes" from the major developers, with Bellway and Bovis offering the most upside.
A note from Numis pointed out that corporate client Grainger should be a white paper beneficiary, as the shift in government attitude toward the build-to-rent sector for future housing delivery was seen as "highly supportive" of its strategy.
Alongside the company's trading update on Wednesday, the broker highlighted the government's proposed changes in the planning system to support build-to-rent schemes, greater flexibility in affordable housing requirements on rental schemes and ensuring Local Authorities have a proper plan for housing delivery in their areas.
"In our view, Grainger is uniquely placed to benefit from these factors given its holistic approach to build-to-rent," Numis said.
HSBC's analysts felt one of the most striking points from the white paper was the government's view that developers offering more modern methods of construction should be favoured over those that don't, when planning is given or government land is sold off.
Examples in the quoted sector for such modern techniques are Persimmon's Space4 and Berkeley's Urban House, which the government believes can build houses 30% more quickly with a potential 25% reduction in costs.
HSBC said the other notable major feature was the potential amendments to national planning policy to encourage local authorities to shorten the timescales for developers to implement a permission for housing development from the default period of three years to two years, except where a shorter timescale could hinder the viability or deliverability of a scheme. The bank said housebuilders "could cope with that".
Consultation has also begun on ways to stimulate the market to deliver new homes for older people, which is "potentially positive" for McCarthy & Stone although any scheme that simply floods the second hand homes market with lots of trade-down properties for sale would potentially lead to a glut.
HSBC reiterated its target prices, with Bellway's 3,745p target offering 49% upside, Bovis at 1,219p offering 44% upside, followed by Crest Nicholson at 43% at 745p.
Galliford Try's target remained at 1,930p, offering 38% upside; McCarthy at 221p offers 28% and Berkeley at 3,481p offers 23%.
Barratt at 543p, Persimmon at 2,148p and Redrow at 493p offer either side of 10%, with Taylor Wimpey at 179p offering the least at 5%.
Not all good news
Shore Capital, meanwhile said the provisions in the White Paper were "a little anaemic", though for investors the news is not all good, as "the cosy status quo" that has allowed the larger house builders to make super-normal returns will change and "make it harder for the house builders to sell homes, [...] increase pressures right through the supply chain and is likely to put pressure on prices".
But analyst Robin Hardy said while it may make growth and absolute profits harder to achieve after 2018, it does not make the sector over-priced, with the low ratings across the sector reflecting ongoing "risks and growing headwinds rather than making the sector look very cheap".