Goldman Sachs upgrades Metro Bank to 'neutral'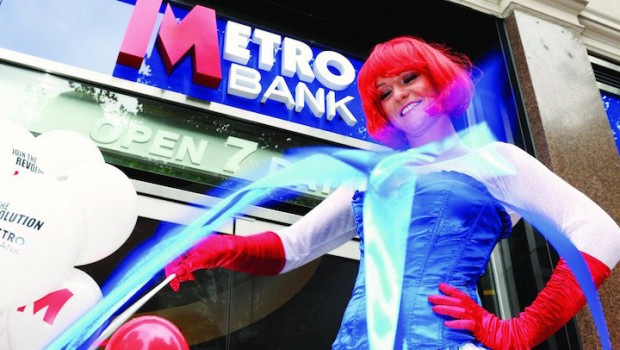 Goldman Sachs upgraded Metro Bank to 'neutral' from 'sell' and lifted the price target to 3,400p from 2,600p.
It noted that since being added to the 'sell' list in September 2016, the shares are up 24% versus its European banks coverage up 37% and the FTSE World Europe up 18%.
GS said it is now more confident in the medium-term trajectory of the group thanks to two factors.
Firstly, it said Metro's track record of executing on its growth plan is now significantly more established, in particular, from 1H16 to 1H17 the group grew deposits by 49% at the same time as reducing its average cost of deposits by 27 basis points.
Secondly, GS said it sees evidence that competition for deposits is now also beginning to intensify.
"In this context, we see Metro's ability to gather a significant volume of low-cost deposits (given its focus on high-touch service) as a key competitive advantage in comparison to other 'challenger' banks."
GS said it still reckons Metro's "ambitious" growth plan is achievable, with significant balance sheet growth the key to generating operating leverage and improving returns. As a result, it expects returns to rise from around 3% this year to around 18% in 2021.
Key upside risks to the bank's view and price target include better-than-expected deposit and loan growth, lower costs and a larger-than-anticipated reduction in risk-weighted assets resulting from the group's planned transition to the IRB approach for calculating capital requirements.
Key downside risks include slower deposit and loan growth, lower asset spreads, higher operating costs and adverse macroeconomic trends.
At 0920 BST, the shares were up 1.7% to 3,474p.