Goldman Sachs upgrades Glencore on exposure to copper and zinc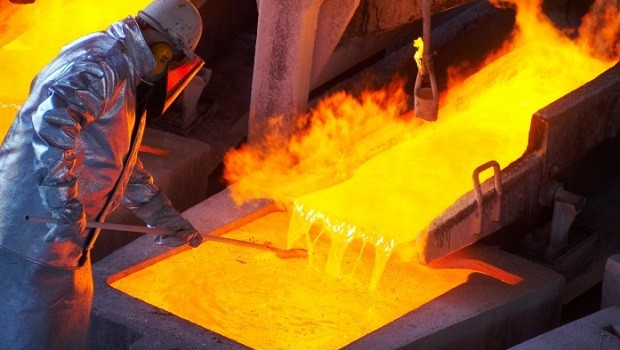 Goldman Sachs has upgraded Glencore to 'buy' due to its favourable commodity exposure, although it expects the sector to remain choppy due to more negative investor sentiment.
The bank upgraded the Anglo-Swiss miner to 'buy' from 'neutral' with a new price target of 390p due to a positive commodity exposure as about 50% of 2017 financial year earnings will come from copper and zinc, which the bank sees offering upside from their current spot prices.
Glencore's marketing division provides downside protection too and investors would likely leave rivals BHP Biliton and Rio Tinto and go to Glencore as sentiment around iron-ore continues to turn negative, Goldman said.
Nevertheless, the bank also reiterated its 'Buy' ratings on miners Vedanta, Anglo American, Lundin, Norsk and Nyrstar.
Goldman Sachs thinks miners are attractive on spot as they are trading between two and three turns below their mid-cycle multiples and expects them to generate double digit cash flows for the 2017/18 financial year.
However, confidence in spot prices remains low but the bank said that even though commodity prices are likely to fall, the free cash flow generated in the meantime will lead to lower net debt - meaning valuations could be higher.
Sentiment towards commodities has turned negative as China's growth targets are lowered with Beijing planning to focus on managing financial stability risks, the US Federal Reserve's outlook is increasingly becoming hawkish while the outlook for oil prices has turned slightly bearish after an inventory build up in the US, which was revealed last week. Timing was also important as miners typically underperform from March till May.
The bank's analysts added that the lack of clear signals means the sector remains choppy as the "around 6.5%" China GDP growth target has led to investors believing that the government could look to tighten monetary policy.
"Our view remains that even though commodity prices will be lower than spot – what's important is the path they take. If prices taper slowly (which is our view) the significant free cash flow generation would likely see net debt fall – which means valuations even at lower commodity prices can be higher."
Shares in Glencore were up 2.23% to 323.10p at 0812 GMT.