EasyJet flies higher on Panmure upgrade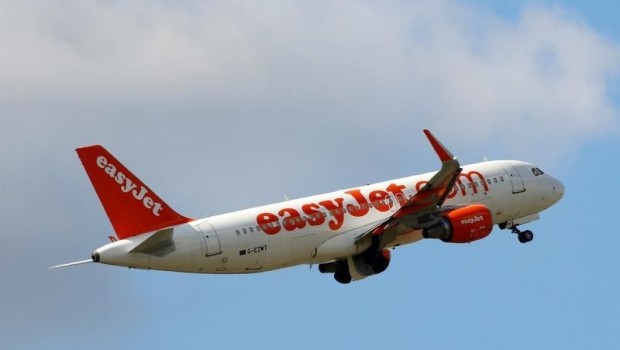 Shares in budget airline EasyJet flew higher on Wednesday as Panmure Gordon upgraded the stock to 'hold' from 'sell' and lifted the price target to 1,300p from 1,100p after it bought assets from collapsed Air Berlin.
The brokerage lifted its FY19 pre-tax profit estimate by 20%, half from accretion and half from improving organic unit revenue trends, helped by competitor disruption.
"We remain concerned with weak free cash flow and rising leverage but accept that revenue momentum drives airline share prices; we therefore no longer expect EasyJet to underperform and move to hold."
Panmure said the Air Berlin Tegel slots bought could add £50m to pre-tax profit once fully optimised, in around 12 to 18 months, applying a crude EasyJet £2m per aircraft to the 25 A320s acquired.
"On that basis we estimate a transaction multiple of sub-4x EV/EBITDA assuming £195m acquisition cost (€40m consideration, £60m start-up losses, £100m exceptional costs); a good price for gaining a number 1 position in Berlin."
It also pointed out that current trading is benefitting from competitor disruption following the collapse of Air Berlin and Monarch and on the back of Ryanair's s labour issues.
At 1010 GMT, EasyJet shares were up 1.3% to 1,435p.