Deutsche Bank ups Debenhams to 'hold'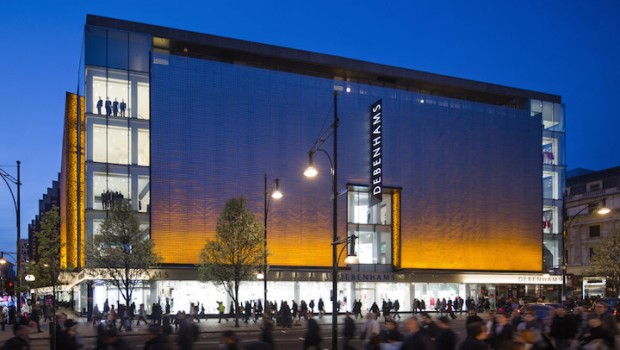 Deutsche Bank upgraded retailer Debenhams to 'hold' from 'sell' as it cut the price target to 50p from 52p.
The bank said Debenhams faces many challenges, including a long-lease property portfolio, a weak apparel market with online channel shift, a recovering competitor, adverse margin pressures and limited scope to save costs.
In addition, it pointed out that the group is operationally and financially leveraged in an uncertain consumer environment.
Still, DB said that while Thursday's strategy update did not answer many questions, it kick-started a range of trials which may bear fruit in the future.
"Though capex guidance was raised, the most important thing today was the protection of the dividend," it said, adding that yielding more than 6%, a peak level, limits the downside after Thursday's share price drop and the 7.5% decline year-to-date.
On Thursday, Debenhams' new chief executive Sergio Bucher unveiled his strategic vision for growing the department store group, centred around making the stores a more enjoyable destination for 'social shopping' and driving efficiency through 'simplifying and focusing' the business.
Interim results, reported alongside this strategic update, were unexceptional but in line with expectations, with UK like-for-like sales rose 0.5% and gross transactions up 2.9% to £1.7bn.
Profit before tax fell 6.4% to £87.8m and earnings per share dropped 6.5% to 5.8p. The interim dividend was held flat at 1.025p per share.
At 1020 BST, the shares were down 0.2% to 52.40p.