Credit Suisse upgrades Paddy Power on 'more reasonable' valuation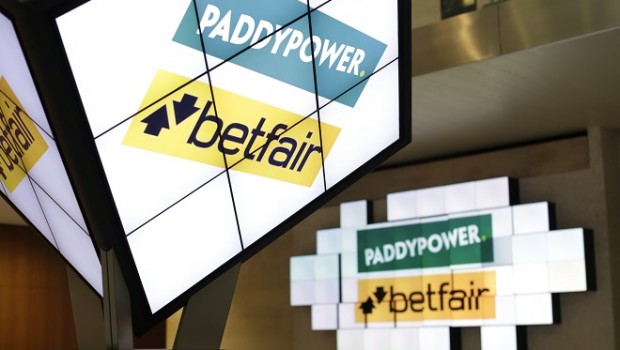 Analysts at Credit Suisse upgraded Paddy Power Betfair to 'neutral' on Friday but noted that uncertainty remained around the bookmaker's exchange business and the scale of investments required to get its US operations off the ground.
Factoring in what the Swiss broker called "reasonably conservative assumptions", Credit Suisse lowered its long-term exchange growth forecast to 0% per year from its previous 1.5 to 2% estimates and assumed losses of roughly £9m for the bookmaker's US sports-betting wing in the second half of the year.
However, with the downside to its new target price of 7600p ( was 8,000p) now exhausted, it moved from an 'underperform' recommendation to 'neutral', adding that the valuation was "more reasonable here".
The Swiss broker also penciled-in £19.0m of losses at the US sports-betting arm for 2019.
Its 2018 EBITDA estimate for the firm was marked-down too, by 3% to £455m, with Credit Suisse highlighting that if it were to exclude US sports-betting losses, then at £464m its estimate was in-line with the company's own guidance range for between £460.0-480.0m.
"In 2019E, we lower our EBITDA estimate by 8% (half due to US sports-betting and the rest due to lower Exchange and Retail profits) to £411m," CS added.
The broker expects Paddy Power's third-quarter update in November will "give crucial colour" on the expected scale of US investments.