Credit Suisse revises Intertek target price higher on reduced geopolitical risks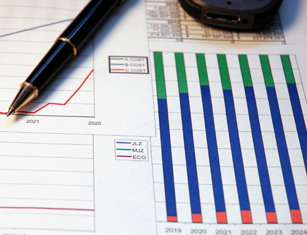 Analysts at Credit Suisse upgraded their recommendation on shares of Intertek, admitting that some of the potential risks which had led them to be more cautious had not materialised.
In particular, the geopolitical threats looming over prospects for global trade had moderated and the company had been able to drive margin-accretive and cash-generative growth, they said.
However, the recovery in the resources market continued to be muted, the Swiss broker said.
Nonetheless, with the headwinds the testing and certification specialist was facing in Oil & Gas abating, and organic growth now headed higher, they revised their recommendation from 'underperform' to 'neutral'.
"As organic growth heads back towards mid-single digit levels in 2018E, supported by a pick-up in global trade and moderating headwinds in the O&G market, margins should continue to rise," they said.
Intertek's balance sheet was also robust enough to handle further acquisitions, they pointed out.
Credit Suisse also lifted its target price from 3,500p to 4,520p, explaining that it was premised on an organic discounted cash flow valuation and the value of future acquisitions.
"The higher price target reflects higher mid-term forecasts and lower cost of equity as risks to global trade abate."