Credit Suisse reiterates outperform for Weir and Hunting after DoE data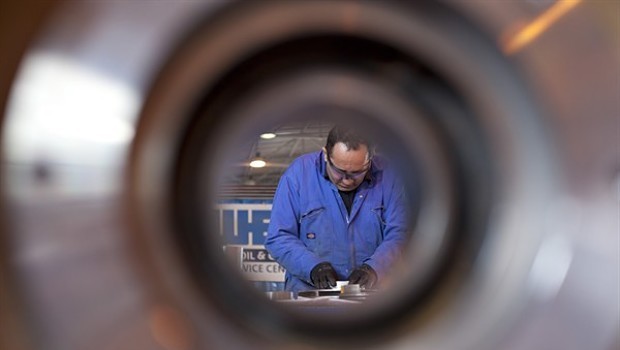 Analysts at Credit Suisse reiterated their 'outperform' recommendations on shares of Weir and Hunting on the back of the latest "solid" official US data on well completions.
Those figures, they said, supported their estimates for Weir's Oil & Gas arm in the backhalf of 2017.
On top of that, they believed there were upside risks for Weir.
According to the Energy Information Administration, the US Department of Energy's statistical arm, well completions in the States were 65% higher year-on-year last month.
True, in comparison to June completions were only 3% ahead, but in year-on-year terms the rate of improvement continued to be "dramatic", they said.
Indeed, if completions simply stayed at their current levels then that would equate to year-on-year growth of 46%, just below Credit Suisse's estimate for a rise of 47%.
Yet Weir's shares had given up all of their gains in the time since its positive second quarter pre-announcement, when it reported 106% growth in Oil & Gas versus completions up by 48%.
Furthermore, drilling and completions were still 26% and 35% below their previous peaks, respectively.
Credit Suisse's forecast was for the horizontal rig count to end the year 6% below its level in the second quarter of 2017, alongside continued month-on-month gains projected for completions in the second half despite a moderation in drilling.
Furthermore, if completions caught up with drilling or if clients began replacing part of their ageing fracking fleet then the risk was of further upside to Weir's orders in the second half of 2017 and into 2018.
Credit Suisse had a 2,200p target on Weir.