Credit Suisse hikes S&P 500 year-end 2017 target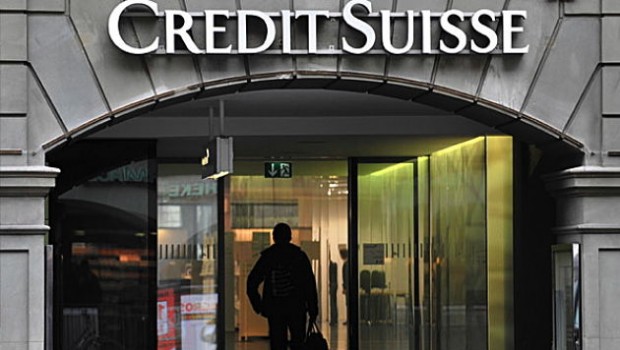 Strategists at Credit Suisse lifted their mid and year-end 2017 targets for the S&P 500, telling clients there was now less of a chance of a correction in the second-half of the year and to continue to overweight equities versus bonds and credit.
Key to their investment thesis is muted wage growth in the US, which makes them believe that for the economy to reach the full-employment level the rate of unemployment needs to fall to 4.2% and not 4.8%.
That is critical, the strategy team led by Andrew Garthwaite points out, because cycles reach a peak when unemployment is between 50 to 100 basis points below the non-accelerating inflation rate of unemployment.
Also, for the first time in 30 years, five-year risk-adjusted returns on stocks is better than that for bonds and realised equity volatility is now below that on bonds.
"This should encourage a bond for equity switch yet equity inflows are still below 2013 peak levels," Garthwaite and his team say.
Credit Suisse therefore increases its mid and year-end targets for the S&P 500 from 2,350 and 2,300 points to 2,400 and 2,500 points, respectively.
On the other hand, Credit Suisse stuck by its mid-year 2017 targets of 3,500 for the Euro Stoxx 50 and 20,500 for the Nikkei 225.
The broker had also bumped up its forecast for the rate of growth in S&P 500 companies' earnings per share in 2017 from 6% to 8.7%.
Furthermore, the strategists estimate inflation expectations will reach 3%, against 2.2% currently.
"Equities do not de-rate until inflation rises above 3%. Above all, equities remain the least expensive major asset class: the equity risk premium is at 5.4% when only 4.1% is warranted."
An abundance of liquidity is another factor in favour of stocks, they say.
However, a rise in yields on the benchmark 10-year US Treasury note to between 3.0% and 3.5% is one of two factors that might lead the strategists to change their call.
The other is a drop in the US unemployment rate to between 50 and 100bp below NAIRU and a pick-up in wage growth past 3%.
"We think we are in the late stages of the bull market, so ultimately most of the rise in the next year would reverse into the next bear market."
One tactical warning sign to watch for is underperformance from Cyclicals. The S&P 500 had fallen on 73% of the occasions over the three months following that, they explain, while observing that it has not done so in the past month.