Credit Suisse encouraged by Big Oil's progress on de-risking balance sheet strains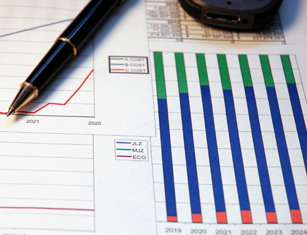 Analysts at Credit Suisse told clients they were encouraged by the oil majors' progress on those factors which they could control.
That meant that both organic and inorganic free cash flow generation across the space "looked encouraging", with those outfits able to continue de-risking their balance sheet strains.
There are also new factors which had yet to kick-in which might aid them.
"Whilst the low-hanging fruit may have been picked, there is more the industry can do; RDS (a Focus List stock) has only passed the halfway mark of its 'cultural evolution'. In addition, there are other variables coming into play that could make the industry 'fitter'; e.g. benefits from automation, big data and data analytics, all of which are still in the early stages," they said.
Furthermore, demand growth for crude oil remained "resilient" was a good augur for companies' margins and the sustainability of their dividend payoyts, they argued.
However, in the same research note they marked up their forecast for the euro/dollar exchange rate from 1.10 to 1.20, which meant a bigger cash burden for those firms paying out in euros.
The Swiss broker therefore reiterated its 'outperform' stance on stock of BP, Royal Dutch Shell and Galp, but downgraded Repsol from 'neutral' to 'underperform' and ENI from 'outperform' to 'neutral'.
It also lowered its target price on Repsol from €14.0 to €13.25 and for ENI from €16.0 to €14.5.
The target on BP shares on the other hand was raised from 520p to 530p although that for Shell was kept at 2,500p.