Citi upgrades Evraz as Russian steel and coal prices play catch-up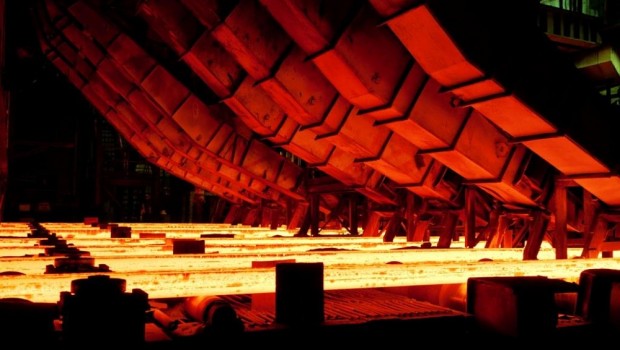 Citi has upgraded its recommendation Evraz to a high-risk 'buy' as it sees catalysts for the shares from Russian long steel and coking coal prices catching up with those elsewhere.
A new target price for Evraz's shares of 265p was set, up from 221p, as the rating was upgraded from 'neutral'.

Noting the jump in China long steel prices on closure of furnaces and stronger than expected construction demand, which has moved Chinese rebar to a large premium to hot rolled coil steel (HRC), Citi said it believed the Russian discount to HRC should narrow as demand picks up for Russian long steel exports.
As Evraz is operating well under capacity, it is expected to enjoy a sizeable volume rise of 0.5m tonne in 2017 as global long product markets tighten in reaction to China.
With Russian coking coal prices only now catching up with the rest of the world, Citi forecasts Evraz will see its coal segment produce a circa-$220m boost to earnings before interest, tax, depreciation and amortisation in the first half compared the second half last year, leading to a surprise EBITDA of $1.45bn for the half.
First-quarter results should show first evidence of this coking coal rebound.
For the full year, Citi forecast $1.2bn of free cash flow and upped its dividend forecast to $300m, implying a hefty 7% dividend yield.