Canaccord ups Hunting to 'buy' after selloff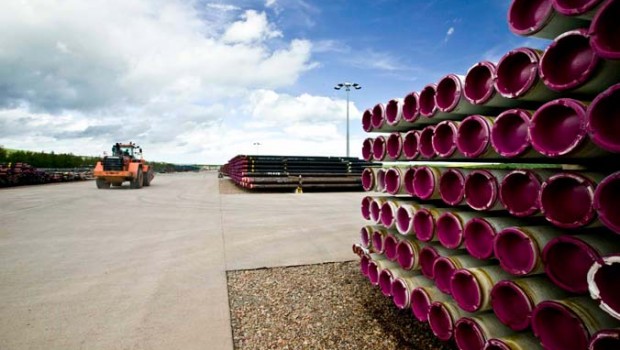 Hunting was on the up on Thursday after Canaccord Genuity upgraded its stance on the energy services provider to 'buy' from 'hold' following share price weakness.
The stock is down more than 25% from its peak in June, Canaccord noted, have been notably weak through "Red October".
"We are upgrading our rating to buy and reducing our sum-of-parts based price target to 775p (was 850p) reflecting the broader market selloff," it said.
Canaccord said it still believed the outlook for the fast-cycle parts of the oil services sector is attractive, with customers having broadly worked down much of their excess inventory and consequently a steady improvement in capacity utilisation in the industry.
"We have been a little behind the times on Hunting earnings, and are moving estimates up notably, largely reflecting the strong 1H results and the continued good figures in 3Q. As with peers, we are expecting a much weaker close of the year, with North American customers taking extended breaks in certain basins, and consequently a slowdown in the blistering pace of growth Hunting has enjoyed for the past half-dozen quarters."
Canaccord said that what is less earmarked is the steady improvement in the international outlook, with few of the major international basins having enjoyed huge production growth in the past years.
"Whilst we don't see this changing quickly, there is clear evidence - Exxon in Guyana being perhaps the highest profile project - that returns for longer cycle projects are becoming compelling for the (now cash-rich) oil majors."
At 1320 GMT, the shares were up 2.3% to 664.50p.