Canaccord lifts Hunting target price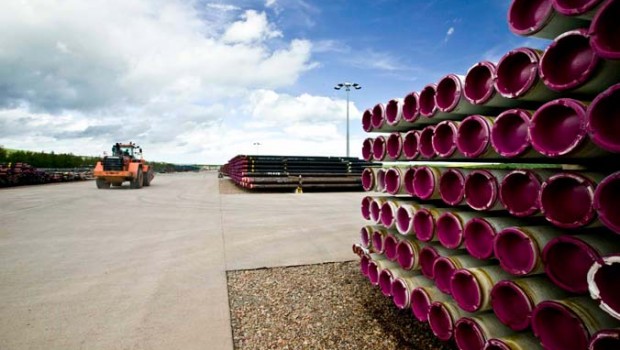 Analysts at Canaccord Genuity raised their target price for Hunting's shares following the company's third quarter trading update.
The Canadian broker said it expected the "strong" levels of activity seen over the prior month to extend into October, adding that business was especially strong at the the oilfield services group's Titan unit.
Hence, Canaccord bumped up its full-year 2017 earnings per share estimate from a loss of -$0.03 to a profit of $0.01, with similar-sized upwards revisions made to its estimates for 2018 and 2019.
As a result, its target price for the shares rose from 450p to 520p.
"Outside the guns business, activity in other US onshore drilling focussed businesses (Hunting Specialty) is also reporting strong results. Notably, there is also some strength in the rest of the business, albeit that demand is primarily for US activity [...] We continue to believe that the recovery in the oil industry is taking hold, and current oil prices suggest that there is likely more to go for," analyst Alex Brooks said in a research note sent to clients.
Nevertheless, Brooks expected Hunting's revenues would only recover to about 30% below their 2014 peak, with margins seen "considerably lower" than in 2013 and 2014 - given overcapacity in the industry - reaching roughly 10% at the EBIT level, versus 15% historically.
Brooks kept his recommendation at a 'buy'.
"It looks likely that Hunting is entering a sustained recovery. Consequently multiples are likely to reflect anticipation of further earnings growth. At our new price target 520p, the stock would trade at 27/18x 18/19E P/E on our new numbers - high, but far from exceptional."