Berenberg reiterates 'sell' on esure Group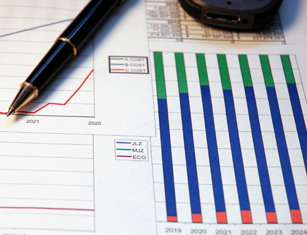 Analysts at Berenberg reiterated their 'sell' recommendation on shares of esure Group, cautioning clients that management's optimism regarding the outlook for the UK motor market might prove wide of the mark.
Meanwhile, esure's target price was raised from 193p to 247p.
Compounding matters, having been the first listed UK motor player to renew its insurance agreements since Ogden lowered its discount rate, it might lose out should the regulator choose to revise it higher now, they said.
The outlook was not much better for its home insurance division, with the adverse trends in the market leading Berenberg to predict a long turn-around.
Overall, esure had benefitted from several tailwinds, they said, especially the tougher impact on rivals from Ogden's decision to lower the discount rate.
Hence, Berenberg argued, it was possible the market might become "increasingly challenging".
The broker also took aim at esure's "remarkable confidence" that the UK motor market would continue to harden.
"Given the volatility and risks associated with the UK motor market, particularly given the recent political attention it has been attracting, we believe this comes with significant risk."
Berenberg said it preferred the likes of Hastings instead, which was trading on a cheaper price-to-earnings multiple despite its superior growth prospects and operations.