Barclays turns more pessimistic on property stocks ahead of results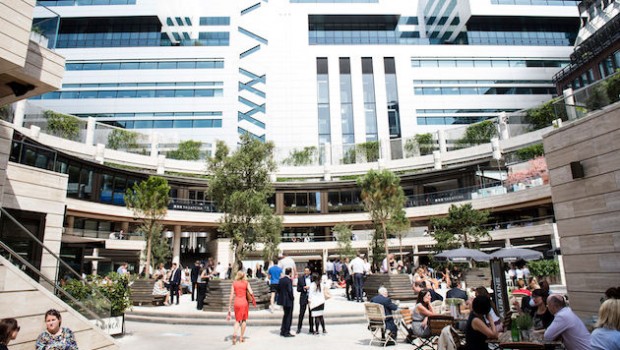 Barclays cut its stance on three UK retail property stocks on Wednesday as it took a more pessimistic view on the sector ahead of upcoming half-year results.
The bank said transaction markets have dried up, tenant failures have increased and valuation declines are evident.
"We believe the various structural issues - online sales, tenant failures, shortening average lease lengths - support our thesis for a prolonged period of reducing rents, yield expansion and retail asset valuation declines.
"Not all retail is equal and the impact will be more acutely felt in low-yield, high-rent assets. We believe the extent of these declines is underappreciated in the market, as consensus still expects flat or increasing NAV for the companies discussed in this report."
Barclays downgraded British Land to 'equalweight' from 'overweight and cut the price target to 580p from 730p. The bank said it likes the company's proactive approach to London offices and future income from the office development pipeline. However, declines in the retail assets (as rents decline and yields expand), will weigh on overall group returns.
"We believe risks are asymmetrically skewed to the downside," it said.
It downgraded Hammerson to 'underweight' from 'equalweight' and cut the price target to 410p from 500p. It argued that following the strategic review, investors are left with the question as to whether the announced changes will be sufficient.
"Given our view of valuation declines, more assets may need to be sold to keep leverage under control. We believe NAV declines will be greater than currently assumed by the market and the group will deliver lower total returns than peers."
Barclays also moved NewRiver REIT to 'equalweight' from 'overweight' and slashed the price target to 260p from 350p.
The bank said that on the one hand, NewRiver provides investors with a higher dividend yield than peers. However, it is not immune from valuation declines and as a result the low total returns will weigh on performance and the shares are unlikely to outperform peers.
Land Securities was kept at 'underweight', with its price target chopped to 790p from 910p. "The company remains on the sidelines ready to react to a decline in London office values, but this may not be forthcoming," it said.
At 1520 GMT, British Land was up 0.2% to 607p, Land Securities was down 0.6% to 849p, Hammerson was down 0.5% to 441p and NewRiver was 2.6% lower at 243.50p.