Barclays cautious on Rolls Royce, upbeat on Airbus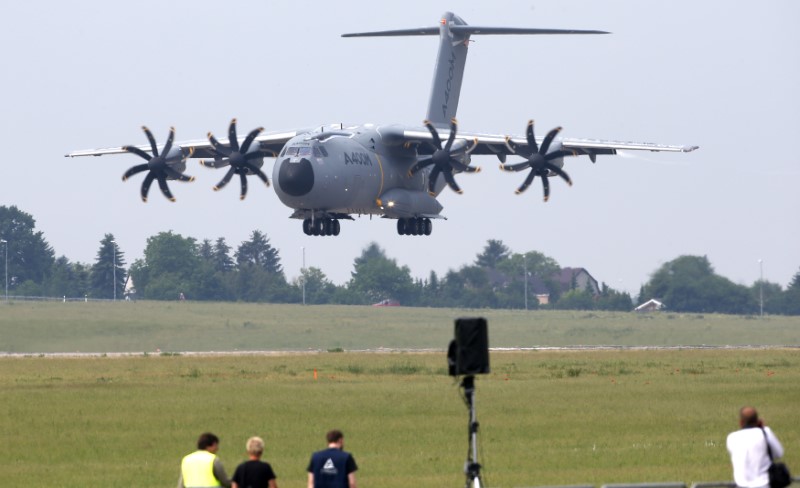 Analysts at Barclays Research stuck to a 'positive' stance on European Aerospace & Defence names, but again sounded a cautious note on Rolls Royce and BAE Systems, although they revised their target price on shares of the former higher.
Acting as a bakckdrop, over the first half of the year expectations had moderated with respect to the overarching growth prospects for Defence companies, they said, as seen by the more compressed multiples for BAE, Leonardo and Qinetiq.
In the civilian space, stronger-than-expected traffic figures had yet to have a meaningful impact on after market-exposed names, they explained.
Meanwhile, in original equipment manufacturers continued headlines around US rival Pratt & Whitney's geared turbofan (GTF) and strength in the single currency had triggered profit-taking after a "good" nine-month run.
However, that meant the analysts were now even more convinced about the long-term merits of stock in Airbus, in particular. Barclays also reiterated its 'overweight' recommendation on shares of Meggitt and GKN.
Their target prices for those two names were kept at 540p and 390p, respectively.
Regarding GKN, Barclays said the downside risk to the shares from a worsening auto market was now "more than in the price".
"The strategy of trying to operate with competitive advantage via leadership positions or significant share in chosen markets is sound in spite of the group's conglomerate structure which lacks synergy."
For Rolls Royce, the analysts raised their target after deciding to maintain their 8% yield on the shares (instead of 5% like the rest of the market), which they said was more appropriate for such a volatile name. The new target was also now premised, like the market view, on the company's guidance for free cash flow of about £1bn in 2020.
However, they cautioned that FCF in that year looked more likely to be a "sweet spot in time" (assuming Boeing produced its new mid range aircraft with an entry into service date of around 2025), instead of a "bedrock from which cash builds thereafter."
Nevertheless, the target price for Rolls went up from 480p to 600p.
On Airbus, they expected free cash flow generation to compound "materially" after 2020, as the A350 moved into breakeven and the A320 mix continued to improve.
In their opinion, the pan-European aerospace giant merited a 5% yield, which implied a €122 share price - for roughly 70% of potential upside.
With a 12-month view, Barclays upped its target on Airbus shares from €78 to €86.
On a related note, it said that "while the UK mid cap names of Qinetiq, Ultra Electronics and Chemring imply comparable upside to Airbus, we believe these are deserving of a small-company discount given higher earnings volatility."