Babcock downgraded to 'equalweight' at Morgan Stanley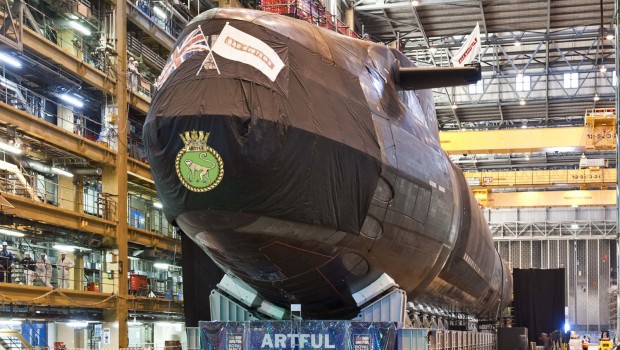 Analysts at Morgan Stanley have downgraded their recommendation on Babcock on the back of both sector-wide and company specific headwinds pertaining to the company's growth prospects and margins, in particular.
As regards the sector, according to the broker there were reasons to be "cautious" due to companies' revenue recognition practices and slower end-market growth.
Hence, Morgan Stanley said it was "reluctant" to add fresh money to the sector.
In the specific case of Babcock, Morgan Stanley said it had believed the outsourcer to be "somewhat" immune to such worries, thanks to its conservative accounting for contracts and acyclical growth.
"Therefore, Babcock would be the preferred option if investors want to allocate capital to outsourcing, this view has not changed," Morgan Stanley said.
"However, we lack conviction on the outlook for margin [in the medium-term] and returns given the rising capital intensity of the model and use of balance sheet to drive growth. We would be reluctant to add fresh money to the sector."
Hence, the broker downgraded the shares from 'overweight' to 'equalweight', although at one point in the same research note it describes the shares as "cheap".
In parallel, the target price was lowered from 975p to 800p.
Morgan Stanley also voiced concern over how markets would interpret the recent decrease in the firm's cash conversion resulting from the unexpected outflow in payables and its impact on Babcock's working capital position.
"Management is comfortable with the current position, but the market is not as contract provisions across the sector have been linked to an accumulation of receivables. We continue to think the shares are unlikely to find supportuntil growth in these balance sheet items starts to unwind."
In terms of specifics, the broker's analysts lowered their forecast for the rate of organic growth over fiscal years 2018 to 2020 from an average of 4.4% to 3.6%, with margins now seen slipping to 10.5% by the end of that period versus a previous projection of 11%.
Morgan Stanley added that no acceleration was factored into its discounted cash flow model for the company with the terminal rate steady at 2.5%, margin expectations steady but a higher working capital intensity now factored in.