AstraZeneca upgraded to 'buy' at Investec despite Mystic setback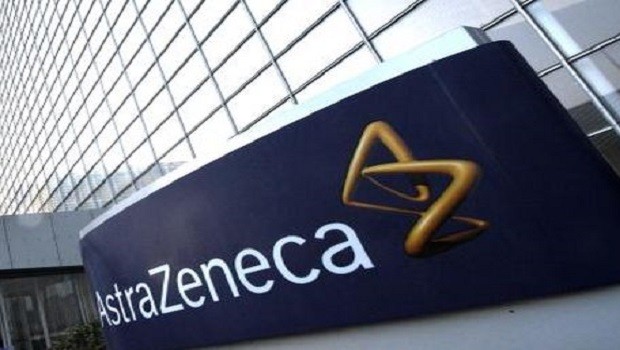 Pharmaceutical firm AstraZeneca was upgraded to 'buy' from 'hold' by Investec Securities on Wednesday, despite concerns over Mystic - its ongoing trial for immuno-oncology (IO) drug Imfinizi.
Investec sees improving risk/reward in relation to other clinical datapoints arriving in the near future, excluding Mystic from its valuations in a research note.
AstraZeneca's target price was lowered to 4,900p however, having previously been pegged at 5,000p.
The upgrade comes of the back of a major tanking two weeks ago following the reporting of its first-half results for 2017.
The FTSE 100-listed firm fell 16% on 27 July after disappointing results from the Mystic trial in which its developing lung cancer drug could not meet a primary target of progression-free survival.
AstraZeneca's target price was lowered to 4900p however, having previously been pegged at 5000p
The company's total revenue also fell 11% for the first six months of the year, but Investec analysts believe AstraZeneca has enough strength outside Mystic to drive outperformance.
"Despite our belief that MYSTIC still has a reasonable probability of ultimately giving positive data on Overall Survival (OS), due 1H18 or before, we prefer to position our base-case estimates without any MYSTIC contribution," the research note said.
"Expectation for MYSTIC, already in consensus forecasts, was the original reason for our cautious stance in our AZN initiation. With that dissipating, and with other pipeline assets generating robust datasets, we upgrade AZN to Buy with a price target of £49."
The pharmaceutical company's shares were trading 0.81% at 4525p as of 10:40 BST.