Acquisitions may now be off the table at Telit, Canaccord says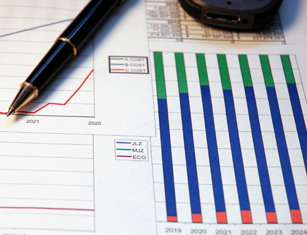 Canaccord Genuity marked down its target price for Telit Communications following the company's weak first half numbers, especially as regards its cash position, telling clients the latter may mean that acquisitions are now 'off the table'.
On top of the company's weaker-than-expected interim sales and profits, analyst Paul Morland noted delays in the Asia Pacific region, which might not return to double-digit rates of growth until 2018.
"So, with delayed certifications, uncertain timing on a number of large deployments, and a slowdown in APAC, we feel it prudent to take our revenue forecast for FY17 down to the bottom of the guidance range," he said.
Lower forecasts so soon after a funding round - which was meant to finance future M & A - were bad enough, but the biggest disappointment came on the company's cash position, he said.
That, he went on to explain, was a function of the EBITDA shortfall that resulted from lower sales, a 17% increase in R & D capitalisation and higher-than-anticipated working capital requirements.
The broker thus lowered its year-end 2017 cash forecast from $22 to $9m.
In parallel, the target price for the shares was lowered from 390.0p to 210.0p, although Morland stuck by his 'buy' recommendation, pointing to the scope for the company's addressable market to deliver double-digit sales growth over the medium-term.
"Despite all of this, we continue to see Telit as a company with a leading position in the attractive global IoT marketplace [...] We therefore retain our BUY after today's sharp fall in share price."