Broker tips: Flybe, AB Foods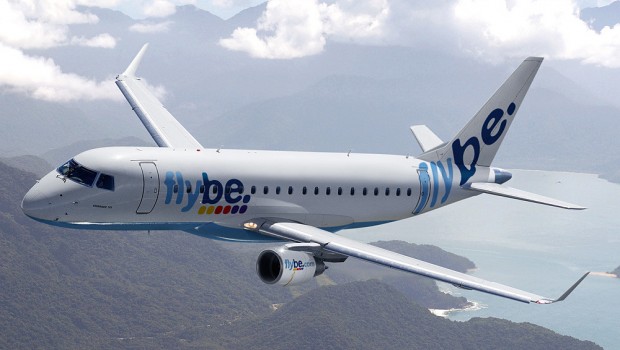 Analysts at HSBC upgraded low-cost carrier Flybe to 'buy' on Tuesday, noting that the value of the firm's assets seemed to have been "ignored" since its profit warning in late October.
HSBC said that confidence in the group "appears weak" and also noted that it felt the two-thirds drop in Flybe's share price since the profit warning appeared "overdone".
The London-based bank said it felt the market was "uncertain over the prospects for the business" in light of unit revenue challenges into winter as competitive capacity increased from Belfast and on London-Scotland routes.
Although rising fuel costs and the roll-off of GBP/USD hedges also appeared to be weighing on sentiment, HSBC expects the market to self-heal in time.
"We expect the European airline industry to moderate capacity with weak airlines failing, M&A seeing carriers combine and surviving carriers moderating their schedules to enable unit revenues to rise. We expect this to also play out in the UK regional market," said HSBC.
With Flybe set to report its first-half results on 14 November, HSBC thinks that earnings expectations will likely have been adjusted following the airline's profit warning.
"We expect management to present its action plans to improve the performance of the business. As explained above, the company has assets that have value but which we think the market is currently ignoring."
HSBC also reiterated its 20p target price on Flybe.
Analysts at RBC Capital Markets reiterated their 'outperform' rating on Primark owner AB Foods on Tuesday, noting that its slightly-better-than-expected full-year results were a welcome surprise ahead of the acceleration its US expansion.
The FTSE 100-listed food processing and retailing company turned in full-year results that were a touch ahead of RBC's estimates on sales, operating profits and adjusted earnings per share.
AB also told shareholders on Tuesday that it expects EPS for the 2019 fiscal year to be in line with its current trading year, which RBC said was "broadly in line" with its 135.5p estimate.
In addition to keeping its 'outperform' rating on the firm, RBC reiterated its 2,700p target price on AB Foods, highlighting that it thought Primark's price-earnings ratio of around 15 times that of its current year was "attractive" when weighed against its retail and consumer peers.
The broker said that, although Primark's like-for-like sales had been depressed by a soft performance in northern Europe over the past twelve months, the business continued to offer "relatively strong" growth within the space and that it remained a "best-in-class discounter with very low prices and strong buying power".
RBC also noted that, with world sugar prices rebounding off lows, the rest of ABF's businesses appeared to be "in good shape".
Elsewhere, analysts at Liberum and UBS both reiterated their 'buy' ratings, but were slightly more generous when it came to their price targets of 3,500p and 3,150p, respectively.