Broker tips: Tesco, Moneysupermarket, Victrex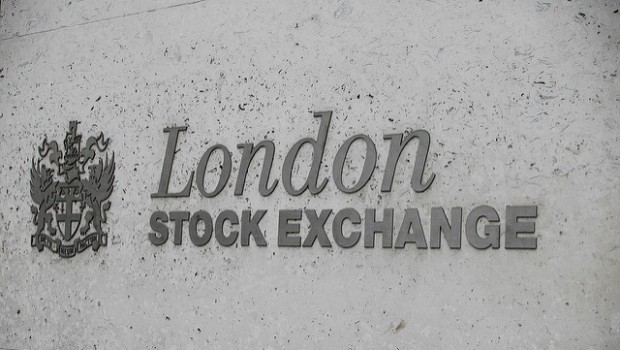 Analyst Clive Black of Shore Capital believes that Tesco, which has hired consultants to look into a possible launch of a discount grocery chain to try and thwart the fast-growing rivals Aldi and Lidl, would have to make a major push to justify the move, could face a considerable challenge with customers and put pressure on its profit margins should the discount site cannibalise its own customer demand in trying to become "one of the LADs".
He said Aldi and Lidl have prospered because they delivered private label products that for many years were lower in price and better in quality in the main than those offered by the major supermarkets.
"So, if Tesco went the same way and offered a new private label that was cheaper and better in quality than its mainstream offer, then again what would that do for its footfall and gross margin?" Black pondered.
"Whilst far from impenetrable, we sense that Tesco will be 'going some' to develop a meaningful discount chain that captures the public's imagination on a recurring basis and does not involve any cannibalisation. Should such a new fascia work, it raises the question as to whether it could feature in say Central Europe and Ireland, where its stores also face strong LAD competition."
The reports about Tesco emerged as discounter Aldi was said to have taken over as Britain's favourite supermarket, according to shopper survey from the Which? consumer group.
Aldi impressed shoppers with the quality of its fresh and own-label food as well as its special offers, wrestling upmarket rival Waitrose off the top spot.
RBC Capital Markets cut its stance on Moneysupermarket.com to 'sector perform' from 'outperform', chopping the target price to 350p from 425p, saying that while the company's diversified model makes it a winner over the longer-term, the near-term could be more challenging.
The bank said that with the stock trading at a premium to its closest peer - it trades on 18.8x 2018 price-to-earnings versus Gocompare on 14.7x - there is little room for multiple expansion in the coming year and it would rather wait for a better entry point into what it still sees as an attractive long-term story.
In addition, it argued that the near term could be more challenging than it previously thought for the company's Money and Home businesses, with interest rates remaining at low levels and few opportunities to run attractive collective switches in-home services as energy prices rise.
The bank also pointed out that motor insurance prices are at their peak and look set to drop in 2018, having risen for nine consecutive quarters from the second quarter of 2015 to the second quarter of 2017.
"We believe that any pressure on motor insurance prices will mean that momentum in insurance revenues is unlikely to bridge the revenue gap in the way that it did during 2017," RBC said, cutting its 2016-2021 estimates for revenue compound annual growth rate to 7% from 10%.
"We believe that revenue growth will be more difficult to achieve. The largest reductions come in-home services and money products."
Analysts at Numis downgraded their recommendation on shares of polymer manufacturer Victrex from 'add' to 'hold' on Monday, saying that although the company's business model remained "highly cash generative", an impending FX headwind was set to limit the upside in its share price.
Numis said Victrex's first quarter results indicated a strong start to the year, with its industrial division offsetting much of the weakness experienced over in its medical wing.
"Continued strength in Industrial offers upside to full-year expectations and we upgrade our 2018 adj. EPS estimate by 3.5% to reflect this, while we limit the upgrade to our 2019 adj. EPS estimate to just 1.5% as an FX headwind is building," a Monday morning research note read.
Analyst Kevin Fogarty said currency hedges had positively impacted Victrex's financial performance through to the first quarter of 2018, but as the pound sterling continues to recover from losses experienced in the wake of the Brexit vote, Numis anticipated an FX headwind to build, leading it to lower its EPS growth rate for 2019 from 3% to just 1%.
However, Numis did increase its target price on Victrex, from 2,300p to 2,550p.
"We raise our DCF-derived target price to 2550p/share, from 2300p/share previously. However, given the limited upside to our target price, we move our recommendation to Hold from Add."