Broker tips: Shire, Tullow Oil, Easyjet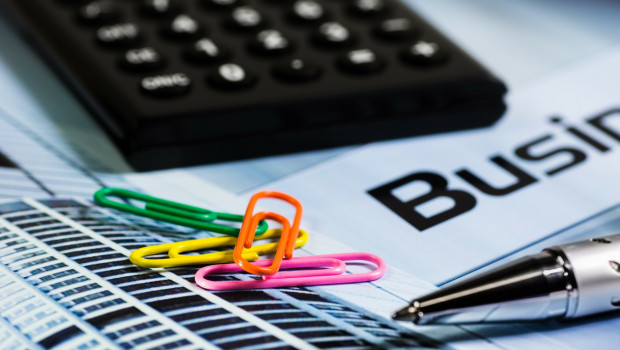 Liberum has downgraded Shire to 'hold' from 'buy' and cut the price target to 4,100p from 4,200p, saying the risk/reward is more balanced.
The brokerage noted that since upgrading the stock mid-November on valuation grounds, the shares are up 14% in dollar terms despite better-than-expected competitor haemophilia data and a small pipeline failure on Tuesday, when the company announced that clinical trials for a drug to treat Hunter syndrome in children, SHP609, failed to meet their primary and secondary endpoints.
Liberum had pencilled in around $70m of risk adjusted peak sales for SHP609. Adjusting for the drug trial failure and FX moves - the impact of a stronger pound - Liberum cut its valuation to 4,100p a share, which now implies just 4.5% upside.
"We still believe that, if handled right, the update on the neuroscience strategic review due by year end could be a catalyst for the shares, but with fundamental upside now limited the risk/reward is more balanced."
Tullow Oil shares were boosted by an upgrade from Jefferies as analysts hiked their crude oil price forecasts for 2018, though Cairn Energy was downgraded due to its strong performance of late.
Brent crude will average $63 a barrel in 2018, Jefferies forecast in a pair of Wednesday notes on oil companies, up from its previous $57 expectations, with the WTI forecast upped to $59 per barrel from $54.
Analysts said they are "increasingly confident that the oil market will remain undersupplied through 2018" and that oil inventories will fall to five-year average levels in the third quarter of next year.
"The incremental tightness in the market is more a function of robust demand that, while broad-based, is underpinned by accelerating Chinese growth," they wrote, expecting the market to remain tight.
As a result of these crude price upgrades, forecasts for net asset values across its international exploration and production sector coverage increased on average 15%.
Tullow Oil's successful refinancing without further equity dilution "removes a risk we were concerned about" and the new oil price forecast now suggests $741m free cash flow next year and so lifts Jefferies' target price 3% to 180p.
Tullow shares were therefore upgraded to 'hold' from 'underperform'.

Shares in budget airline EasyJet flew higher on Wednesday as Panmure Gordon upgraded the stock to 'hold' from 'sell' and lifted the price target to 1,300p from 1,100p after it bought assets from collapsed Air Berlin.
The brokerage lifted its FY19 pre-tax profit estimate by 20%, half from accretion and half from improving organic unit revenue trends, helped by competitor disruption.
"We remain concerned with weak free cash flow and rising leverage but accept that revenue momentum drives airline share prices; we therefore no longer expect EasyJet to underperform and move to hold."
Panmure said the Air Berlin Tegel slots bought could add £50m to pre-tax profit once fully optimised, in around 12 to 18 months, applying a crude EasyJet £2m per aircraft to the 25 A320s acquired.
"On that basis we estimate a transaction multiple of sub-4x EV/EBITDA assuming £195m acquisition cost (€40m consideration, £60m start-up losses, £100m exceptional costs); a good price for gaining a number 1 position in Berlin."
It also pointed out that current trading is benefitting from competitor disruption following the collapse of Air Berlin and Monarch and on the back of Ryanair's s labour issues.