Broker tips: Prudential, Centrica, Weir, Capita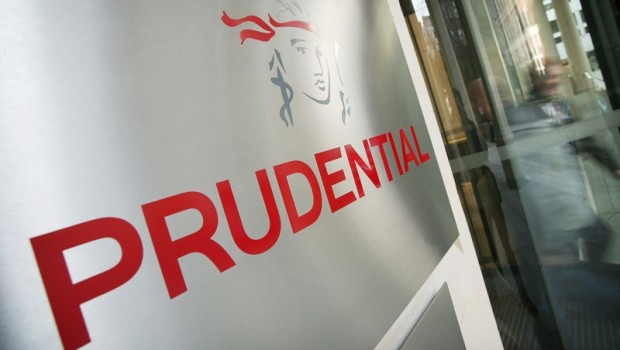 JP Morgan Cazenove has upgraded Prudential to 'neutral' from 'underweight' and lifted the price target to 1,705p from 1,450p.
The bank said its key concerns around the US and the UK businesses have receded due to the strong US macroeconomic backdrop and strong UK Solvency II ratio.
"In the US, we believe that Prudential's earnings and capital are geared to equity markets, credit markets and interest rates - all of which are trending favourably, reducing tail risks," JPM said.
In addition, it noted that in the UK, management has taken action to improve the Solvency II ratio, which came in at 163% at FY16, versus 146% in 2015 and 138% in the first half of 2016, reducing its concerns about capital. It added that 163% is strong and well above the hurdle rate of 130%.
JPM also said it is optimistic about the Asian growth prospects as Prudential's franchise is one of the strongest in the region.
Still, the bank said it remains neutral on the stock as it prefers Aviva and St James's Place - its top picks - both of which it rates at 'overweight'.
Centrica
HSBC has downgraded Centrica to 'reduce' due to political risk surrounding the energy company over calls for self-regulation and concerns over its new business ventures.
The bank downgraded the FTSE 100 company to 'reduce' from 'hold' and cut its price target to 200p from 223p, assuming a 6% dividend yield from 5% before.
Centrica said it will not raise energy prices for domestic customers from 1 April, while its its five rivals, EDF Energy. E.On, Npower, ScottishPower and SSE, have decided to hike rates, ignoring politicians' and regulators' calls for self-regulation.
HSBC claims that the "political noise" on this issue is growing as Iain Wright, the chair of the House of Commons' Business Energy and Industrial Strategy Committee, held a debate on energy prices on Thursday and according to Reuters he said the government would set out proposals "shortly" to address issues in the energy market.
After 2017, HSBC said Centrica will not generate high levels of free cash flow as it will have to continue to invest in new businesses for potential earnings growth in the future, which concerns the bank.
Centrica plans to invest between £400-600m per year in upstream activities in the North Sea and spend £100m on investment in technology to enhance its connected home offer and its distributed energy and power business, which are both loss-making.
HSBC warned that this new paradigm – growth through technology associated with the connected home and distributed generation – is "unproven".
The company maintained its 12p dividend as expected in 2016 and indicated that it will restore a progressive dividend when net debt is between £2.5-£3bn, which HSBC thinks is deliverable in this year, but the broker assumes a flat dividend depending on assurances of no political intervention.
Weir
Barclays has upgraded its stance on Weir to 'overweight' from 'equalweight' and hiked the price target to 2,300p from 1,900p, saying an attractive entry point has emerged.
It noted Weir has been the sector's biggest underperfomer so far this year, down 7% since its full-year results in tandem with the wider oil services sector.
"Despite the oil price volatility, we think that has opened up a compelling entry point into what we see as the sector's best earnings recovery story during 2016-19 with a three-year earnings per share compound annual growth rate of 32%, albeit from depressed 2016 levels."
Barclays said it sees the investment case gradually shifting to Minerals after a near-exclusive focus on Oil & Gas in the past two years, adding that it reckons the recovery potential here is under-appreciated in current consensus estimates and in company guidance.
"We see Minerals sustaining double-digit order growth over 2017-18," the bank said.
Last month, Weir reported a 22% drop in full-year pre-tax profit to £170m as it was hit by the collapse in prices but said it had returned to growth in the final quarter as prospects for the sector brightened.
Capita
Asset disposals will allow Capita to dodge the need for a rights issue, analysts at HSBC said, although the shares' future path would hinge on management's ability to create and maintain investors' trust.
In that regard, the broker's analysts cautioned about the international business process outsourcing firm's track record of obfuscating its financials.
Indeed, because of a habit of changing divisional structure with regularity, significant cross charging between divisions, and divestments, any attempt to know what margins will be is, at best, problematic. The myriad revenue recognition, and cost accounting policies employed by the group, cloud matters further," Matthew Lloyd, Rajesh Kumar and Srinivasa Sarikonda said in a research report sent to clients.
The company was also looking for a new chief, whose plans remained an unknown.
Nonetheless, the planned sale of its specialist recruitment business and high-margin asset services unit would provide the funds needed to cut debt without a rights issue or risking putting it in breach of its debt covenants, they said.
For the opposite to be true, and Capita to remain leveraged at 2.9 times its EBITDA after disposals, its margins would need to drop by 8.5% in fiscal year 2017.
"This seems unlikely, if not impossible," the analysts said.
HSBC estimated those disposals would generate potential proceeds of £680.0m.
Hence, if all went as planned, and the company stabilised and then recovered, leverage should fall to within a target of between two and 2.5 times EBITDA, the broker said.
HSBC kept its recommendation on the shares at 'Hold' and revised its target price higher from 500p to 590p, although depending on management's ability to create and sustain faith in its turnaround, and the pace of its recovery, then the shares might be worth between 815p or 450p.