Broker tips: Morrisons, European Tobacco, Intertek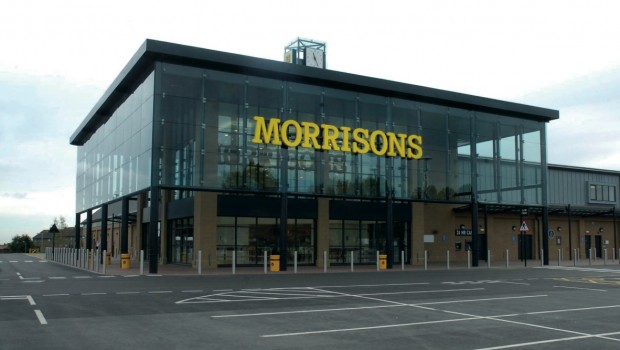 Morrisons was upgraded to 'hold' from 'reduce' on Wednesday by HSBC after the supermarket group added a new wholesale contract that it hopes will soon be worth £1bn.
HSBC also raised Morrisons's target price to 240p from 190p, as it noted the company's ability to work around strategic challenges to scale its growth.
Morrisons announced the signing of a contract with McColl's, with the addition of £1bn in sales facilitating further growth for the supermarket firm.
Morrisons will supply around 1,300 convenience stories and 350 newsagents on a wholesale basis, according to the new McColl's deal.
According to HSBC analysts, the increasing moves towards wholesale operations bodes well for the company.

Societe Generale strategists have downgraded the European tobacco sector to 'neutral' from 'overweight' as higher US regulatory risks combine with declining US Treasury bill yields.
On Friday the US Food & Drug Administration unexpectedly announced a new control policy to reduce nicotine in cigarettes to non-addictive levels.
SocGen noted that there was no new regulation, but rather a call for public consultation on various topics, each of which could take years.
"Of these topics, we believe the largest potential threat to the tobacco industry is the US regulator's intent to lower nicotine in combustible cigarettes to non-addictive levels, potentially leading to reduced smoking incidence and an acceleration of cigarette industry volume declines."
Analysts noted that tobacco has been a bond proxy, with its relative performance mainly driven by US Treasury swings over the past seven years, so with a target for the 10-year US bond yield to reach 3.2% by June 2018 from the current 2.3%, consumer staples and tobacco are expected to continue underperforming.

Analysts at Credit Suisse upgraded their recommendation on shares of Intertek, admitting that some of the potential risks which had led them to be more cautious had not materialised.
In particular, the geopolitical threats looming over prospects for global trade had moderated and the company had been able to drive margin-accretive and cash-generative growth, they said.
However, the recovery in the resources market continued to be muted, the Swiss broker said.
Nonetheless, with the headwinds the testing and certification specialist was facing in Oil & Gas abating, and organic growth now headed higher, they revised their recommendation from 'underperform' to 'neutral'.