Broker tips: LSE, Ferrexpo, RBS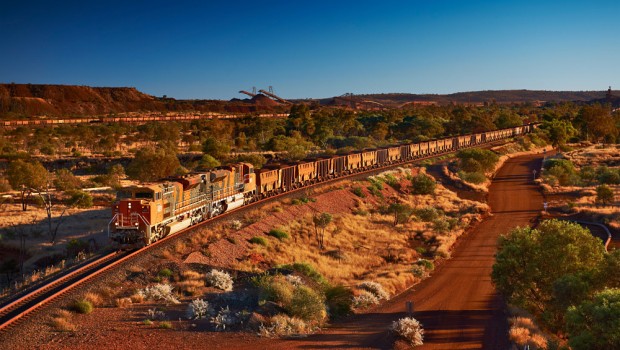 Analysts at Credit Suisse hiked their target price on the LSE's shares, telling clients they now had greater confidence in the outlook for the firm's core index business, FTSE Russell.
Hence their decision to raise their earnings per share estimates for 2018 and 2019 by three to four per cent.
The target price went up from 3,600p to 4,150p as a result.
Both FTSE Russell and LCH Clearnet saw strong revenue growth in the first half of 2017, were well-positioned to benefit from further structural growth and enjoyed high barriers to entry, they said.
In parallel, underlying costs were well-controlled, rising by just 5% year-on-year, which helped boost the company's margins despite increased investment.
Credit Suisse estimated LSE was capable of growing its EBITDA margins to about 55% by 2019, with consensus already eyeing a 52% margin by 2019. That left scope for upgrades of roughly 7%.

HSBC downgraded Ferrexpo to 'hold' from 'buy' and trimmed the price target to 225p from 230p, saying the stock is now fully valued.
The bank pointed out that recent share price strength has pushed the stock's 12-month forward EV/EBITDA to 5.3x and a price-to-earnings of 8.0x, and that these multiples are trading at 15% and 20% premiums to their through-the-cycle averages and concur with its discounted cash flow-based valuation metric.
It said the company's first-half results were good, with reported earnings before interest, tax, depreciation and amortisation of $287m, well ahead of company-collated consensus but lower than HSBC's $311m forecast. In addition, EBITDA was substantially higher than the past two six-monthly periods as the impact of iron ore price and pellet premium strength offset higher C1 costs and lower volumes.
However, HSBC said Ferrexpo would be hard-pressed to replicate this result in the second half of this year and FY18.

Investec's Ian Gordon hailed Royal Bank of Scotland's latest set of quarterly results but reiterated his 'hold' stance on the shares.
The lender "very much" continued to be multi-year recovery story, Gordon explained in a research note sent to clients.
Nevertheless, he conceded that RBS had "travelled well" into the results, adding: "but this looks to be entirely justified and the shares should go better today."
As he pointed out, underlying profits of £1.69bn were 59% ahead of the company-compiled consensus, tangible net asset value was up 3p to 300p on the quarter, impairments were 56% better than consensus, negative revenues within Capital Resolution were £101m better than consensus and NatWest Markets continued to perform "extremey well".
On the flip side, on his estimates RBS's tNAV would decline in the backhalf of 2017, troughing at about 290p but improving after that point.