Broker tips: James Fisher, Greencore, Shawbrook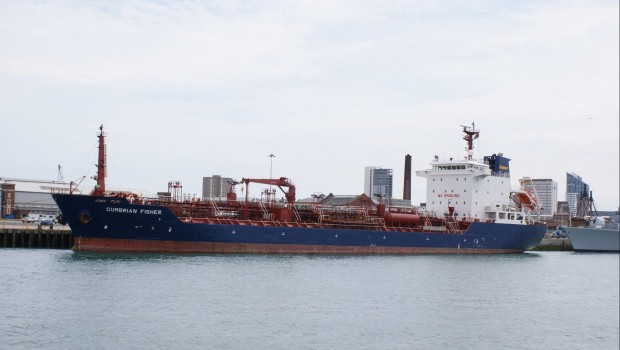 Jefferies initiated coverage of James Fisher at 'hold' with a 1,570p price target.
It said the provider marine engineering services comprises a unique portfolio of niche activities with typically strong market positions across marine, oil & gas and other 'high assurance' sectors.
Jefferies pointed out that over the longer term, management has delivered a history of compounded earnings per share and dividend per share growth, supported by an M&A strategy to broaden the group's footprint of specialist services.
"The group has been successfully positioned to capture niche roles in large and active end markets. However, we suspect investors may have over-extrapolated the value of a series of large contract wins during 2016, leaving little room for a further re-rating in the group's current valuation for now."
The bank said its hold rating reflects that full valuation, but added that it has no doubt James Fisher "represents a unique, intriguing, well managed and quality proposition, with multiple opportunities to capitalise on ahead".
Howard Whitman reiterated its 'buy' rating and 310p price target on Greencore following a meeting with the company's chief financial officer on Tuesday.
It said key messages included a positive outlook for UK Food to Go, sustained momentum within the incumbent US business – notable accounts include 7-Eleven and Starbucks – and positive expectations for the newly acquired Peacock Foods.
"The company appears well placed to perform positively in FY2017," the brokerage said.
On 14 November, Greencore announced the planned acquisition of US-based convenience food business Peacock Foods and a rights issue.
In light of this, Howard Whitman has taken the opportunity to update its forecasts. It noted the first full year of the merger will be 2018, with Greencore's US business set to grow four-fold, rising from 15% of group sales to 45%. Meanwhile, synergies should kick in in 2018 also, with only very few to be felt in FY17.
Howard Whitman upped its forecasts for 2017 revenue by 63.4% to £2.5bn and for earnings before interest and tax by 31.2% to £139m.
For 2018, it lifted its revenue forecast by 80.7% to £2.85bn and its EBIT estimate by 55.1% to £177m.
RBC Capital Markets upgraded challenger bank Shawbrook to 'sector perform' from 'underperform' and lifted the price target to 280p from 210p as it upped its earnings forecasts.
The bank noted the stock is off 26% this year versus the sector average off 2%. In addition, it pointed out that its 2017/18 earnings per share forecasts are now 15%/17% above Bloombergconsensus, adding that consensus is wrong by "a significant margin".
RBC said that following talks with management, further controls being implemented, and the nearly six months that has passed since without further incident, it is more confident that the breach was a one-off and is highly unlikely to be repeated, especially given that management turnover has abated.
Back in June, Shawbrook revealed that one of its units had accidentally been giving out low-quality loans that broke internal risk rules.
"The CEO is approaching his one year anniversary, and we believe the interim CFO will become the permanent CFO, which would signal continuity," it said.
RBC upped its adjusted diluted EPS forecasts for 2016/17/18 to 26.60p from 26.20p, 37.10p from 35.50p, and 43.10p from 42.10p, respectively.
However, the Canadian bank still has some concerns, arguing that accelerating growth into riskier areas could lead to future impairment issues.
Also, it said Shawbrook's underwriting standards are largely unchanged, while the majority of Shawbrook's listed peers have tightened standards, meaning that Shawbrook's growth could be resulting from loans deemed unattractive to others.