Broker tips: Imperial Brands, Glencore, William Hill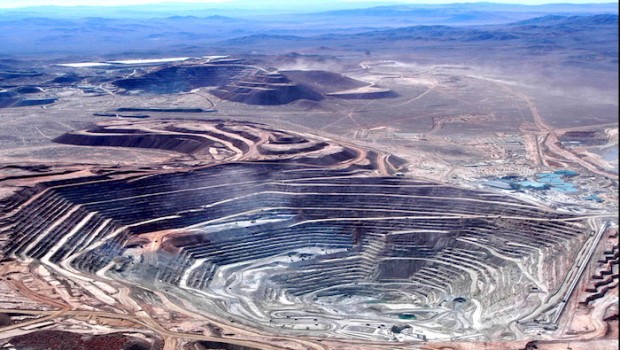 Analysts at Investec sounded a positive note on shares of Imperial Brands despite the slight earnings miss for the full year, pointing to its "strong" cash-flows and M&A optionality, which led it to the conclusion that the discount they were trading on relative to the sector was too "harsh".
True, at 267p and £3.76bn the company's earnings per share and adjusted operating profits came in 1.4% and 1.1% below consensus.
Yet investment in growth markets should sustain growth in fiscal year 2018 even if it did detract from margins at the 'core' unit.
As well, investment in next generation products in 2018 would not be as high as some had feared and the performance of its US operations had improved, Investec pointed out.
Despite all of the above, on the basis of Investec's estimates for the firm's earnings per share in 2018 the stock was trading at a 33% discount to those of British American Tobacco, of 45% versus Philip Morris and of 50% against the broader Consumer Staples sector.
Then there were the shares' "attractive" 5.7% dividend yield and the likelihood that it would continue to grow its dividend payout at an annual clip of 10% over the medium-term - even with a potential heated tobacco launch.

Diversified miners' valuation discount versus the FTSE 100 is well-deserved, analysts at Macquarie have said, pointing to the group's volatile top line and and poor track record in terms of capital allocation during the 'good times'.
But the current one, at between 2.5 and 3.0 turns below the historical discount of 1.0 times EV/EBITDA had gone to "extreme" levels and was no longer justified, they said.
Indeed, with 'self-help' initiatives set to drive improving returns, that discount was likely headed back towards 1.0 times - without any need for further commodity price momentum.
Even factoring-in the broker's commodity price assumptions, which in many cases were inferior to their average levels in 2017, in the next few years the sector should still manage to generate returns of between 9% and 10%, Macquarie explained.
While below Rio's average return of 14% going back to 1971, for example, sector returns had bounced back from their 2015 lows of 4%, which was below its cost of capital (WACC) at 8%.
"The next phase of productivity gains will be hard fought, but with the miners returning to their core strengths of eking out marginal improvements, we still see potential upside," the broker said.
Bookmaker William Hill got a boost on Tuesday as Bank of America upgraded the stock to 'buy' from 'underperform', lifting the price target to 330p from 224p.
The bank said that even in the worst-case scenario of a £2 cap on fixed-odd betting terminals from the Department for Culture, Media & Sport, the stock would offer "an attractive value opportunity".
The government has launched a 12-week consultation as it looks to cap the size of stakes gamblers can make on fixed odds betting terminals to between £50 and £2, from £100.
Noting the Responsible Gambling Strategy Board's comments that they would find it "difficult to regard so strong an action as being proportionate" in reference to a £2 cap, BofA ML said a £20 cap was the most likely outcome.
Merrill said that under a £2 cap scenario, William Hill would be trading on 12.3x its 2019 earnings per share estimate, versus a five-year historical average of 12x, with a free cash flow yield of 11.6% and net debt/EBITDA of 1.05x.