Broker tips: IMI, Bodycote, IQE, Easyjet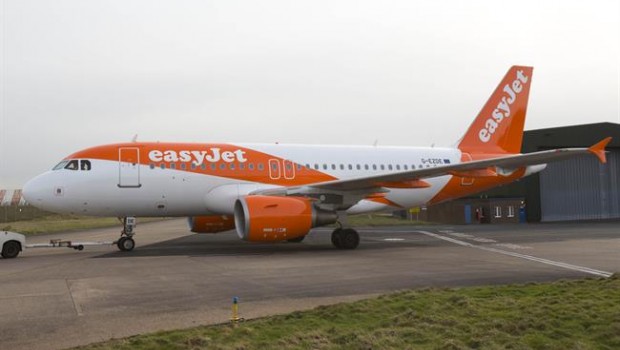 Deutsche Bank upgraded its stance on IMI on Monday and downgraded Bodycote as it took a look at the European capital goods sector.
The bank expects sector growth to peak around the first quarter of 2018 as Chinese economic data show signs of weakening and comps get tougher for short-cycle businesses.
"Given we already need to look beyond 2018 for valuation support, we expect later cycle companies with exposure to process/hybrid industries (international O&G, petrochem, copper mining, food & beverage, etc) to perform better," it said.
Deutsche Bank upgraded its stance on IMI to 'buy' from 'hold' and lifted its price target to 1,475p from 1,285. The bank said it estimates around 40% of IMI is exposed to late cycle markets, predominantly at Critical, with this division bottoming in 2017 and offering scope for recovery surprise across margin and revenue as it rebounds over the next 18-24 months.
In, addition, it pointed to an undemanding valuation versus sector, with 12-month forward price-to-earnings seeing no sector relative re-rating. It also said that M&A remains firmly on the agenda, which will supplement organic growth.
It downgraded Bodycote to 'hold' from 'buy' but left the price target unchanged at 990p.
Trading on 24 times' their estimates for its earnings per share in 2020, stock in IQE was on a 'premium' valuation but it did not look stretched, analysts at Barclays said.
In particular, the sole supplier of epitaxial wafers to Apple was set to see "substantial" near-term growth in the market for 3D sensors, the analysts said.
Reflecting that, the stock had run-up by 359% year-to-date.
Even so, given their estimates for a compound annual rate of growth in EPS of nearly 40%, Barclays sounded a bullish note, initiating coverage at 'overweight' and setting a target price of 210p.
Analysts at Morgan Stanley hiked their target price on Shares of Easyjet on the back of improved estimates for the airline's revenues per seat and higher projections for the cable exchange rate together with the impact from 'rolling forward' their valuation at improved multiples.
In particular, Easyjet's RPS were now seen growing by 2% in fiscal years 2018 and 2019 while the pound was seen trading at an average level of 1.33 against the US dollar, up from 1.31 previously.
Hence, the broker's estimates for the company's profits before tax in fiscal years 2019-2020 received a boost of between 2% to 5%.
Morgan Stanley added: "With encouraging revenue trends as a result of capacity leaving the market, and solid ancillary growth, we roll forward our valuation from FY18 to FY19 and update our EV/EBITDAR multiple from 8xto 9x, now at the mid-point of its 10 year historic trading range."